Hello,
Well week 4 was a challenge for sure. When designing for a client its not always easy to have your client necessarily see your vision. Some clients believe in you and will not question, some clients suggest and come up with their ideas and there is a collaboration of ideas and some white knuckle the process and panic at each and every step.
In the case of the white knuckle scenario it is best to have a rending of your vision. I myself do not do complete renderings. Back in the day while at school, I would spend hours on hand drawn renderings for submission however, it is no longer cost effective to do a hand drawing. I have a great person that does rendering ( Link below in references) however, he was not available to do so. I hired someone else that did the rendering for me, not necessarily the best to match my vision but close enough to show the client where I am going with the design.
Below is the materials that we choose for the room, this was a collaborated effort.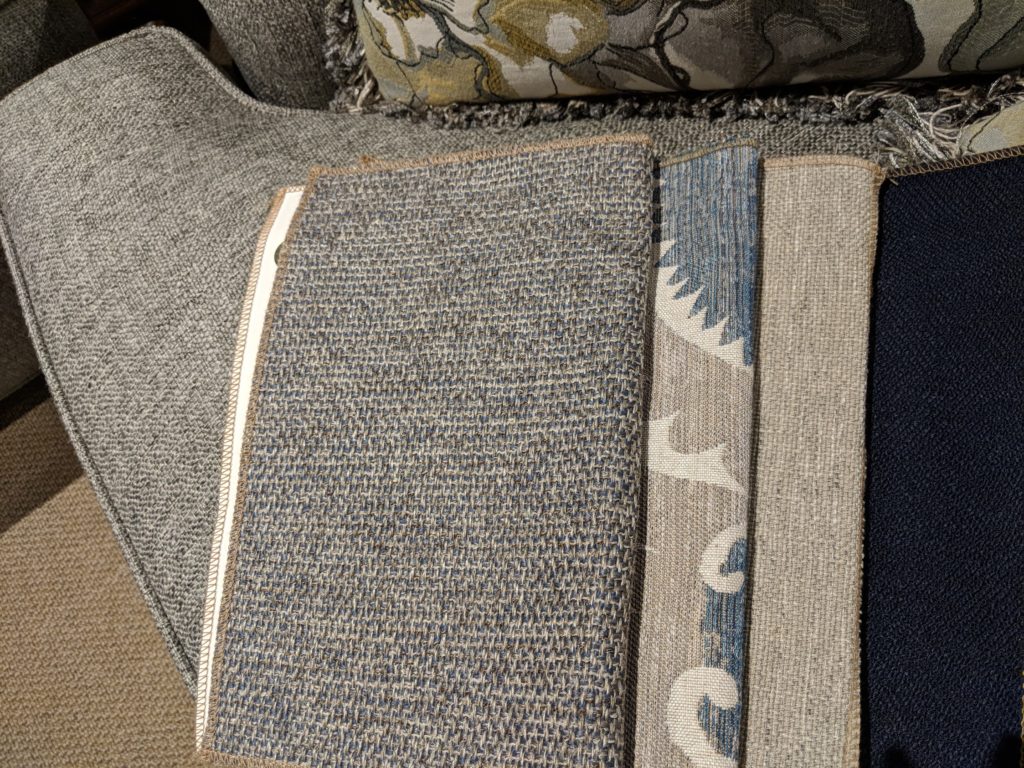 Below is the new mantel and the fabric that we will be using in the room.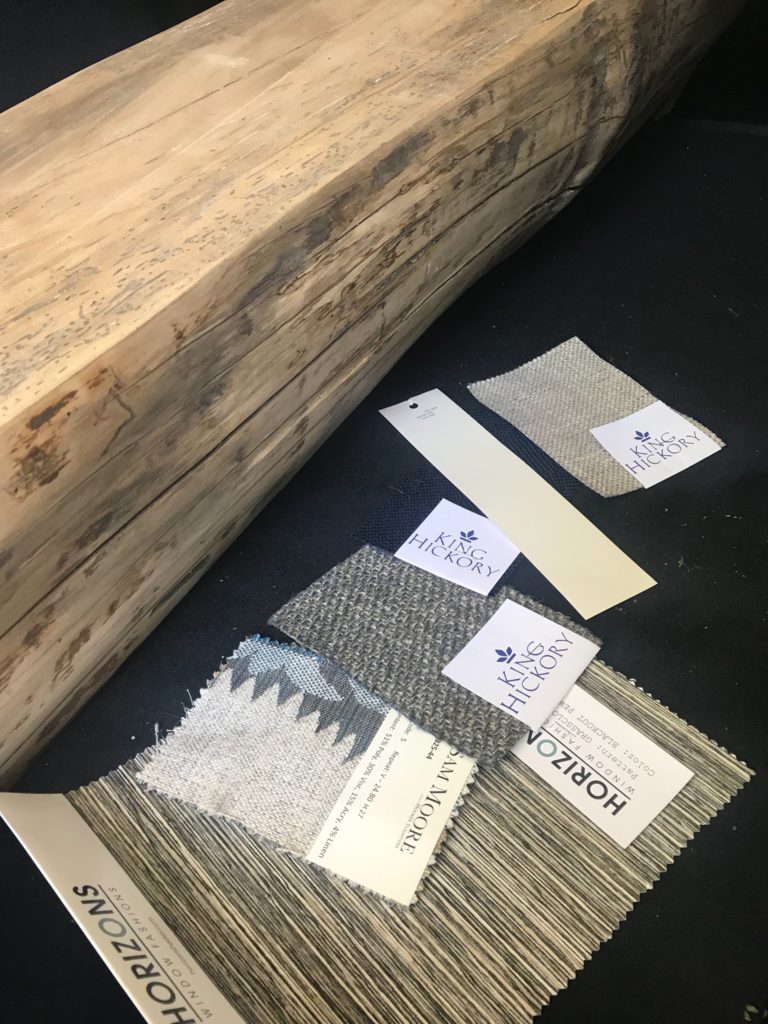 Here is the rendering…as you can see not all of the colors were captured to its true value. It did give a general idea of what the room will be when completed.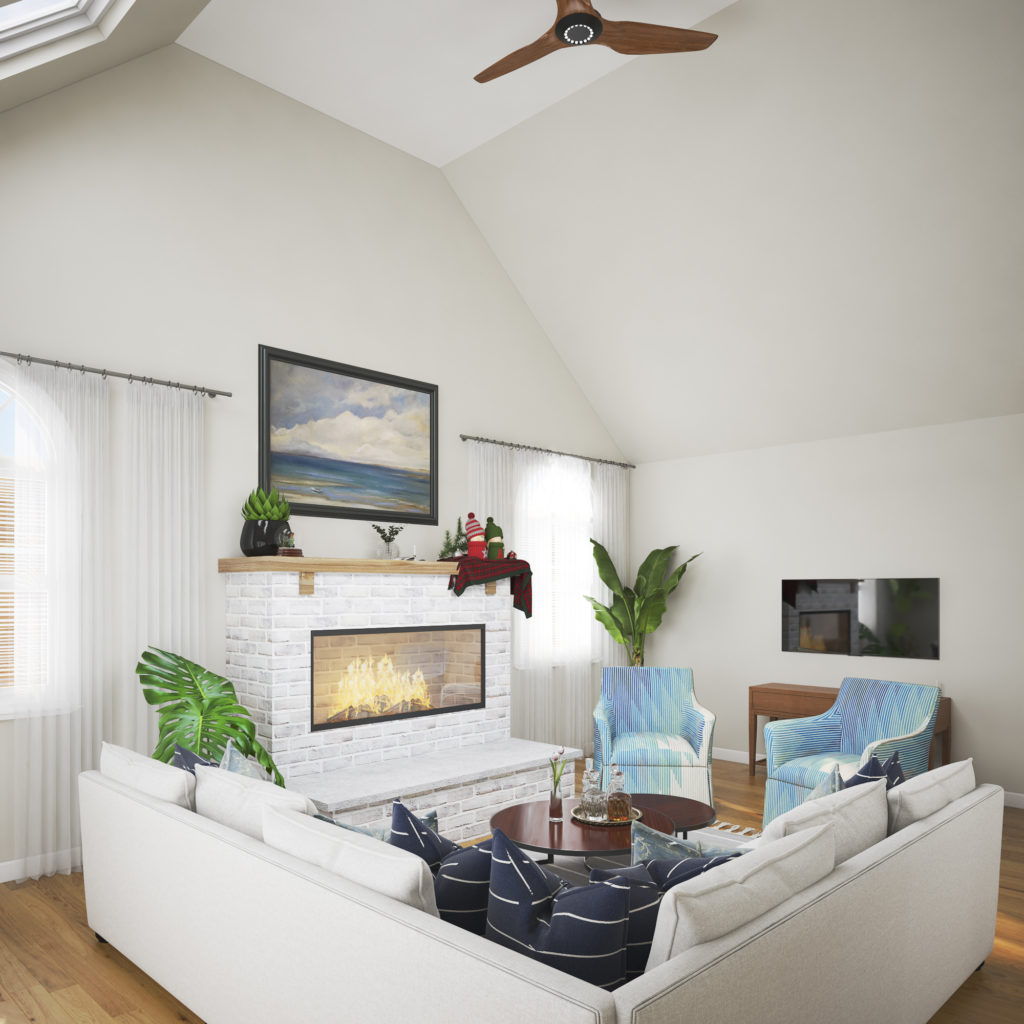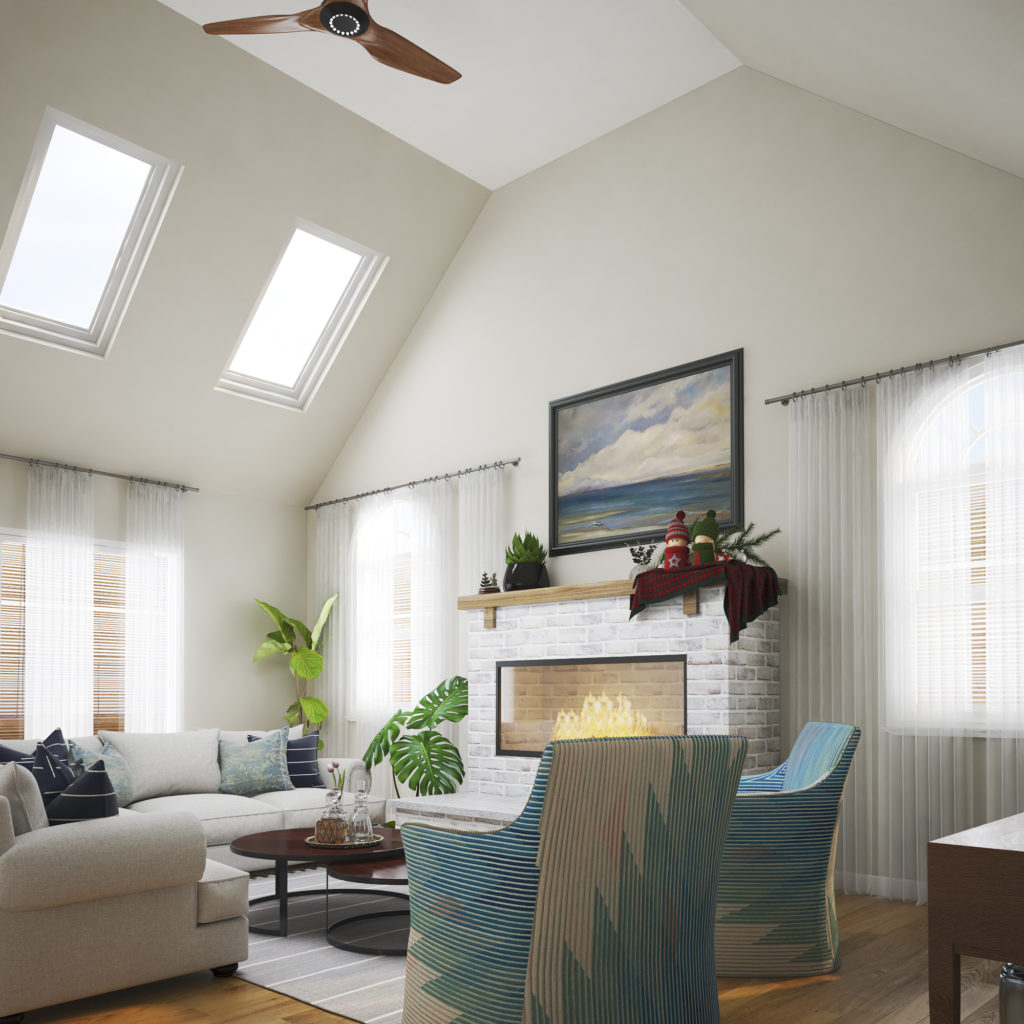 My client wasn't happy with the rendering for which I tried to explain, the purpose is to receive the general idea of how the room will look along with the placement of furnishings… The reason why the snow folks are up on the fire place is the picture that I had sent to the render is below… I guess she took the trees as a holiday symbol….LOL!
References
Furniture – Brielle Furniture
Rendering – Person I normally use – Design Render, LLC