I had experienced the High Point Market in the past in fancy shoes ..NEVER again !! Three days on concrete floors walking for six hours a day is not fun. I learned the hard way, with foot and back pain…. So this year I discovered these amazing shoes, by accident. I had gone to a running store for a new pair of sneakers as I was experiencing some severe heal pain. While, I was trying on sneakers I saw these sandals by OOFOS that indicated quick recovery after runs…hmmmm . So I bought a pair and loved them…the funny thing was my heal pain was dismissing. So before market I purchased the pair that I am wearing below.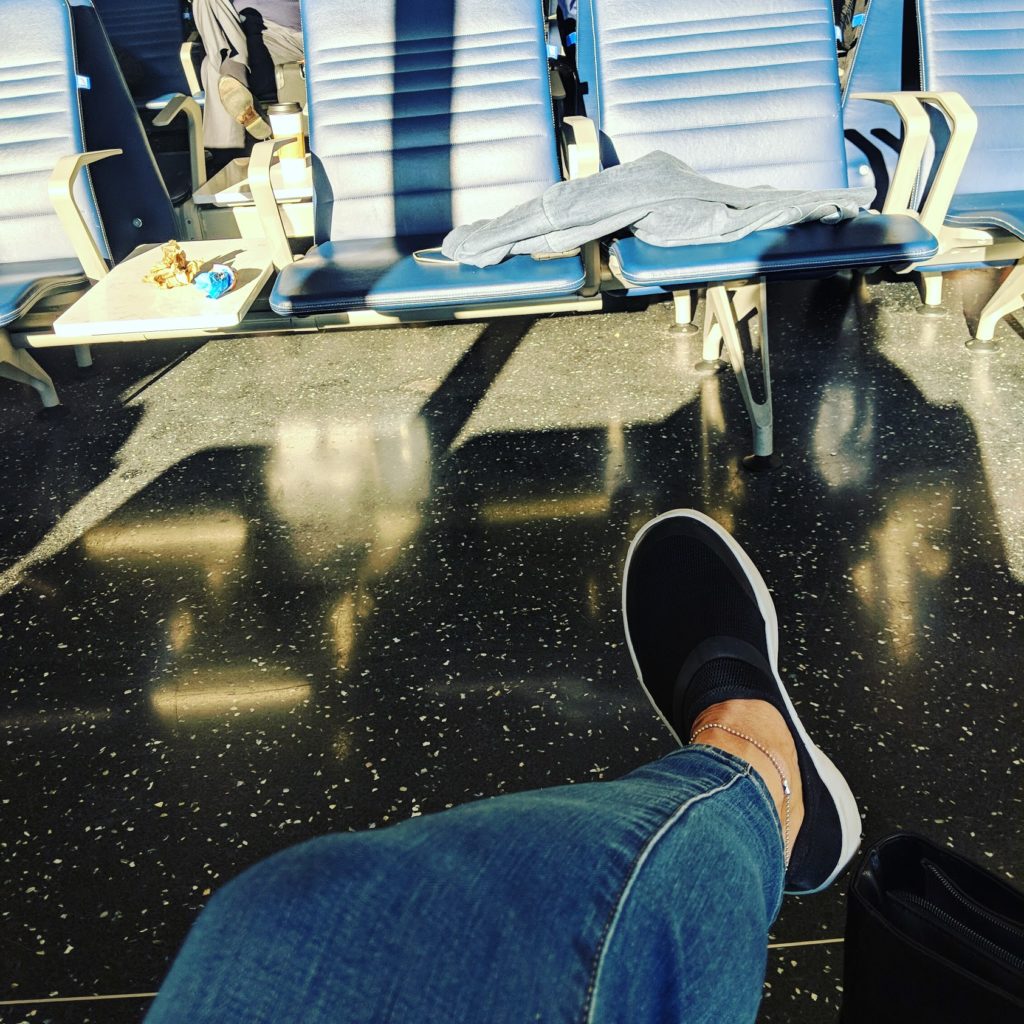 I was comfortable the entire three days of walking and shopping!!! I can not say enough about these shoes. The other great thing is that they are light and you can throw them in the washing machine….if they get dirty!! I'm going to link a few of their styles below
Another lesson learned roller bag instead of backpack… Have catalogs mailed and have a game plan!
See you all in the Spring!!