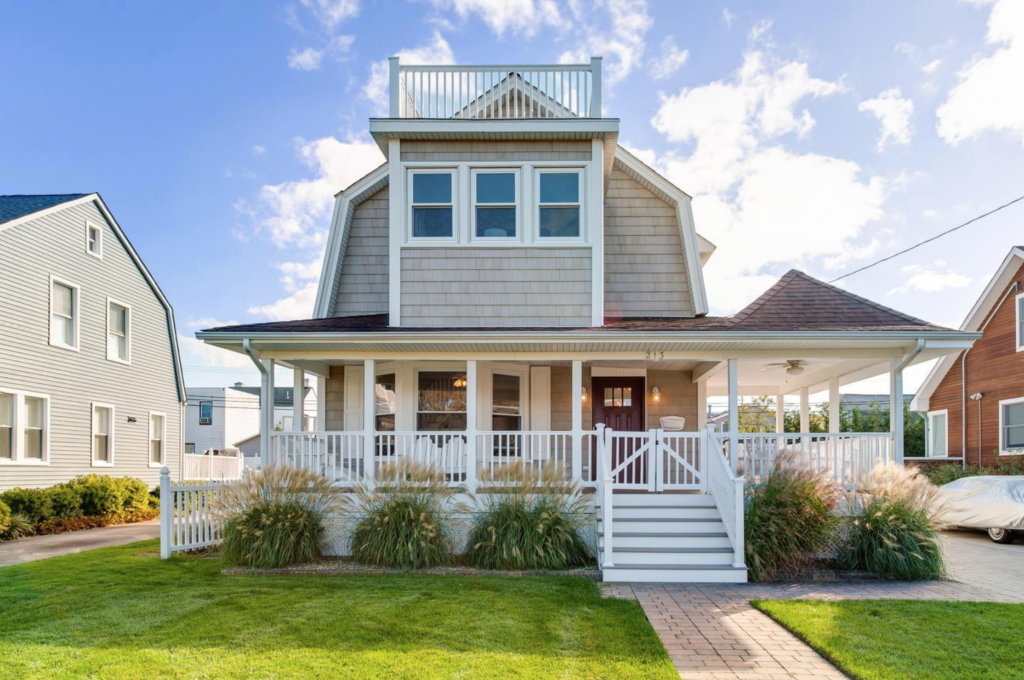 If you're putting your house on the market soon, you may know that there are certain rooms which are most important to stage: the living room, the kitchen, the master bedroom. But one often overlooked area that you can decorate to maximize the list of potential buyers is your porch! Enhancing your curb appeal will only help you when staging to sell. Your home's exterior introduces the space before potential buyers even pull their car in the driveway.
We've compiled our favorite staging tips to creating a picturesque porch:
1. Efficient Lighting: You'll want your home to be well-lit so it appears warm and inviting. Potential buyers can't find your house in the dark! Decorative fixtures next to the front door as well as overhead lighting are perfect to illuminate this wrap-around porch. Dilapidated fixtures or non-working lights signal to the buyer that it is another thing they will have to fix after moving in.
2. Accentuate the Interior Design: Your porch can serve as a little sneak preview of your home's decor and amenities. For example, these Adirondack chairs complement the porches ceiling and the shiplap walls in the mudroom when you first walk in.
3. Consider Seating: Materials matter when choosing outdoor furniture. Make sure it is durable enough to withstand the elements, but also provides a cozy spot to enjoy your yard! These barstools won't rust due to ocean air and you have the option of adding cushions if you want a pop of color. The sectional sofa is better for lounging and reading a book.
4. Make it Cozy: Does your home have rear visibility? In that case, dressing up the front porch may be just as important as maintaining a beautiful patio area. This sofa and chair combination creates a conversational area that mimics that of a living room.
These are just a few tips that can transform the appearance of your exterior. We also recommend a fresh coat of paint, a clean welcome mat and tidy landscaping to gain major curb appeal points quickly and easily!