I can't believe it is Friday already what a crazy busy week….I really feel blessed this week….the phone keeps ringing with additional job opportunities ….so grateful for the referrals. Monday is a big day for Harmonizing Homes as we are welcoming aboard our very first employee his name is Charles Messenger…more to come on Charles during my Monday Blog….
Today I wanted to show you some of our recent photo galleries that we had installed in two separate homes.. I come up with the ideas and lay it all out then I have to beg my life partner (Craig) to install…now this can be very tricky as those little triangle hooks on the back side are not always straight….so there is a lot of measuring and remeasuring and dirty look….I mean I get those eyes…you know what I'm taking about….but he does it for me….Love him!
Here is Lara's gallery – A lovely home in West Field New Jersey……I decided to use several different sizes of frames and hang the photo gallery in a free flowing display….as the gallery flowed up the stair way…All photos were matted and framed in the same colors. This display will enable us to add additional photos going up the stairs… Home owner can change out pictures as time goes on for a updated gallery. I recommend a little fun tack on the back of the photo's so the do not slide around.
The second photo gallery belongs to Pam – Her beautiful home is located in West Caldwell New Jersey – Since her photo gallery was located in the hall I decided to do more of a precise hanging rather than free flowing. There is really no rules on hanging a gallery you can do it any which way you would like, this was just my preference. You remember the looks I was talking about….well I got a lot of them on this job.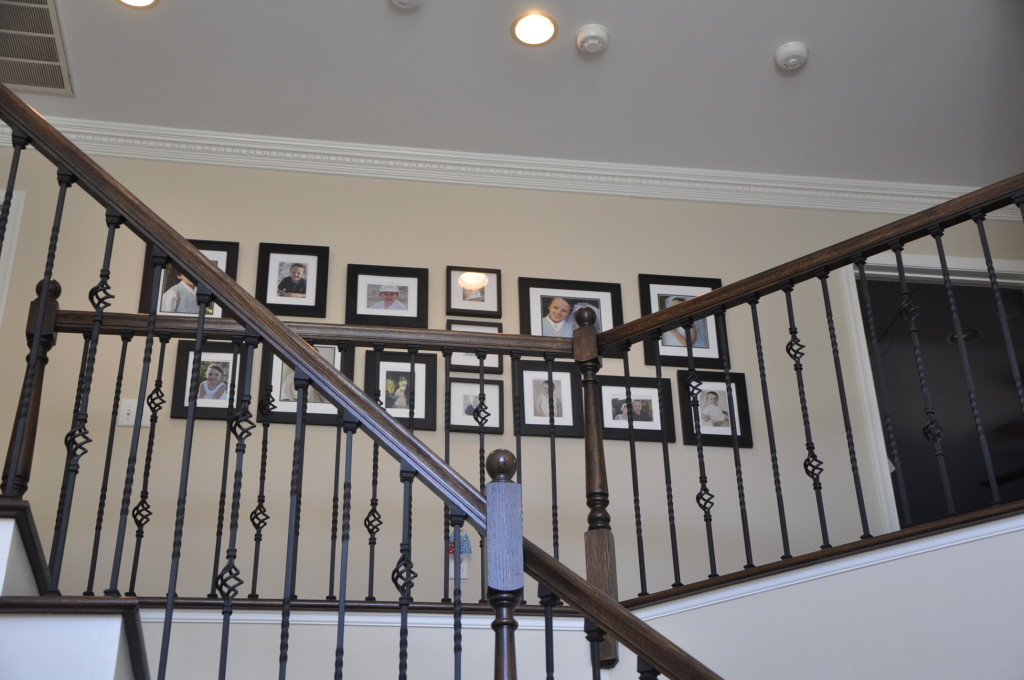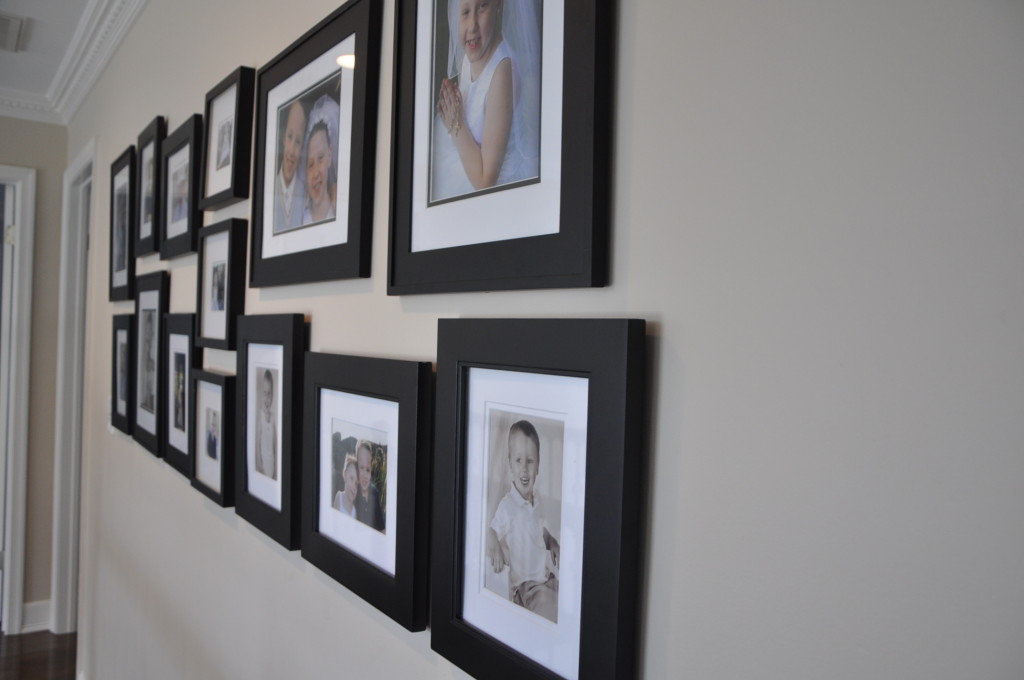 Here are a two other examples of some photo galleries that I like…as you can see you can get really creative…The idea is that you should stay with the same color and matting to make the gallery look attractive.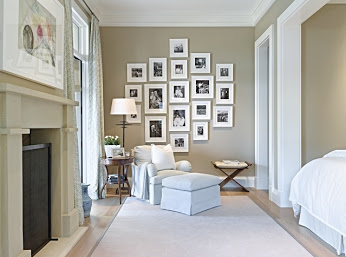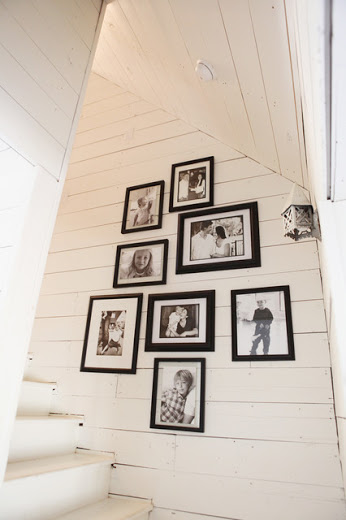 Resource
Farm House Gallery Gallery Found on Houzz
Upper Canyon Estate Gallery Found on Houzz
Frames and Matting-Michaels