Mélange ~combination, mixture, and blends
Food
I attacked Saturday with determination that I was going to clean out my refrigerator! Who wakes up with this goal in mind for the day? Perhaps its the organizer influencers on IG , or the fact that I couldn't find what I was looking for; regardless it needed to be done! I headed over to Home Goods, to pick up a few clear plastic containers to help with the reorganization.
After I had completed I had a eggplant, a fennel bulb, green onions and Parsley , that wasn't going back in to the refrigerator. I decided to blend the ingredients with some beautiful heirloom tomatoes from our garden along with some fresh basil. Now this isn't abnormal for me, I like to experiment with food, what is not the norm, is that I wrote down what I used and the process. Below is the ingredients for the sauce that I used on the egg plant Parmigiana.
Ingredients
1/4 cup Olive Oil
One Fennel Bulb
8 green onions
6 gloves of garlic
1/2 cup of finely chopped parsley
1 cup of finely chopped basil
Fresh Tomatoes ( I had 3 tomatoes and about 12 cherry tomatoes
1 can of Italian San Marzano tomatoes
Salt – Pepper- Hot Pepper
Water
Method
First cut the tops off the fennel. Using a mandolin, slice the fennel thinly. Heat about 1/4 cup of olive oil in a frying pan. Cook fennel until its soft and caramelized . Add in thinly chopped green onions ( only the white lower ends of the onions) and chopped garlic, sauté until soft . Add some kosher salt and hot red pepper flakes to taste. I then added the tomatoes along with about 1 cup of water and let that simmer medium heat for about 30 minutes. After everything had cooked down I opened a can of San Marzano Tomatoes and squished the tomatoes with my hands into the frying pan. I added more salt at this point and let it simmer for an additional 30 minutes
I added the sauce to prepared eggplant cutlets sprinkled with Parmigiana Cheese and Sliced Fresh Mozzarella. Served along side of Egg Tagliolini ala oil and parmigiana cheese.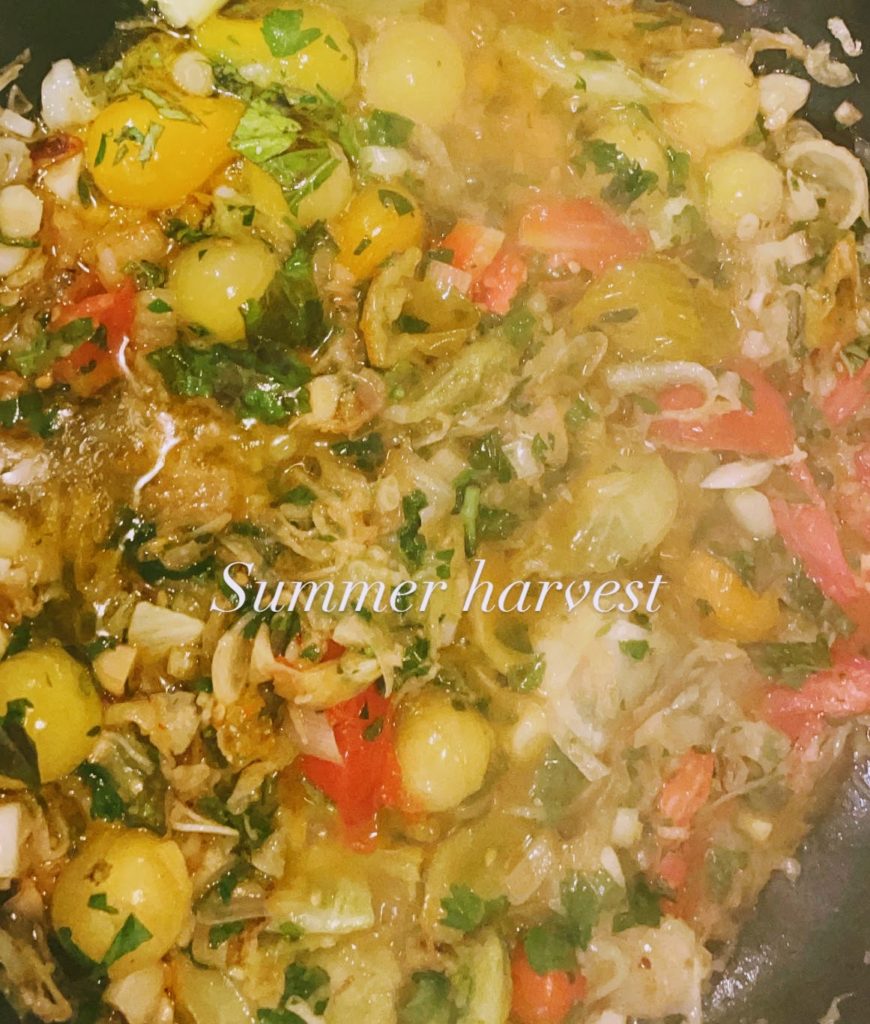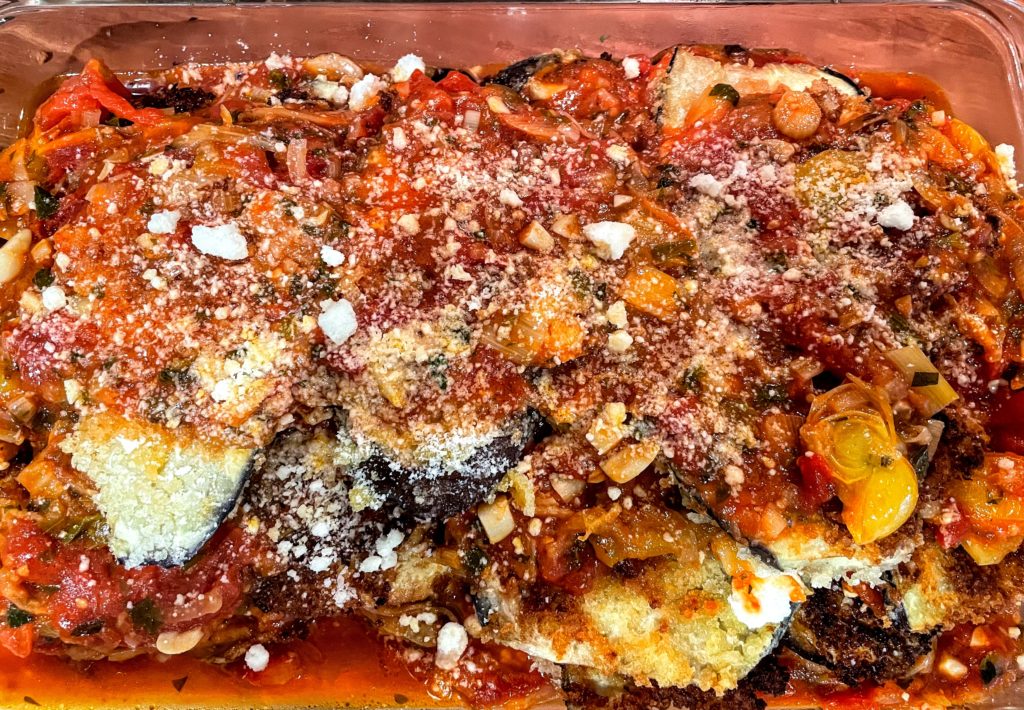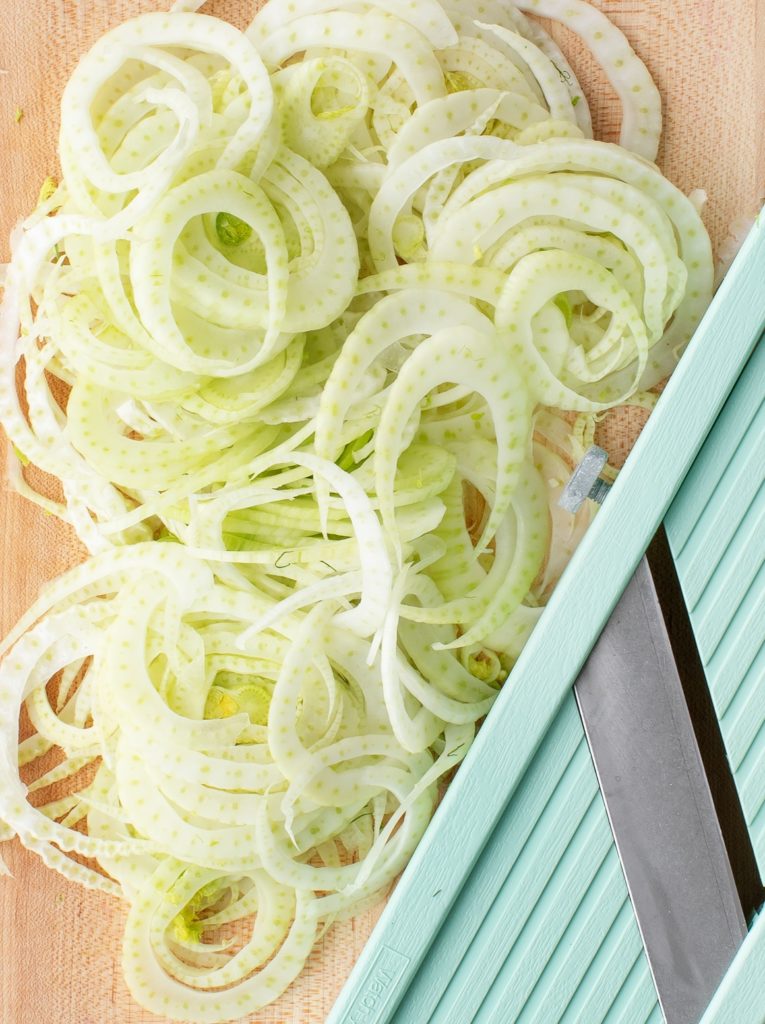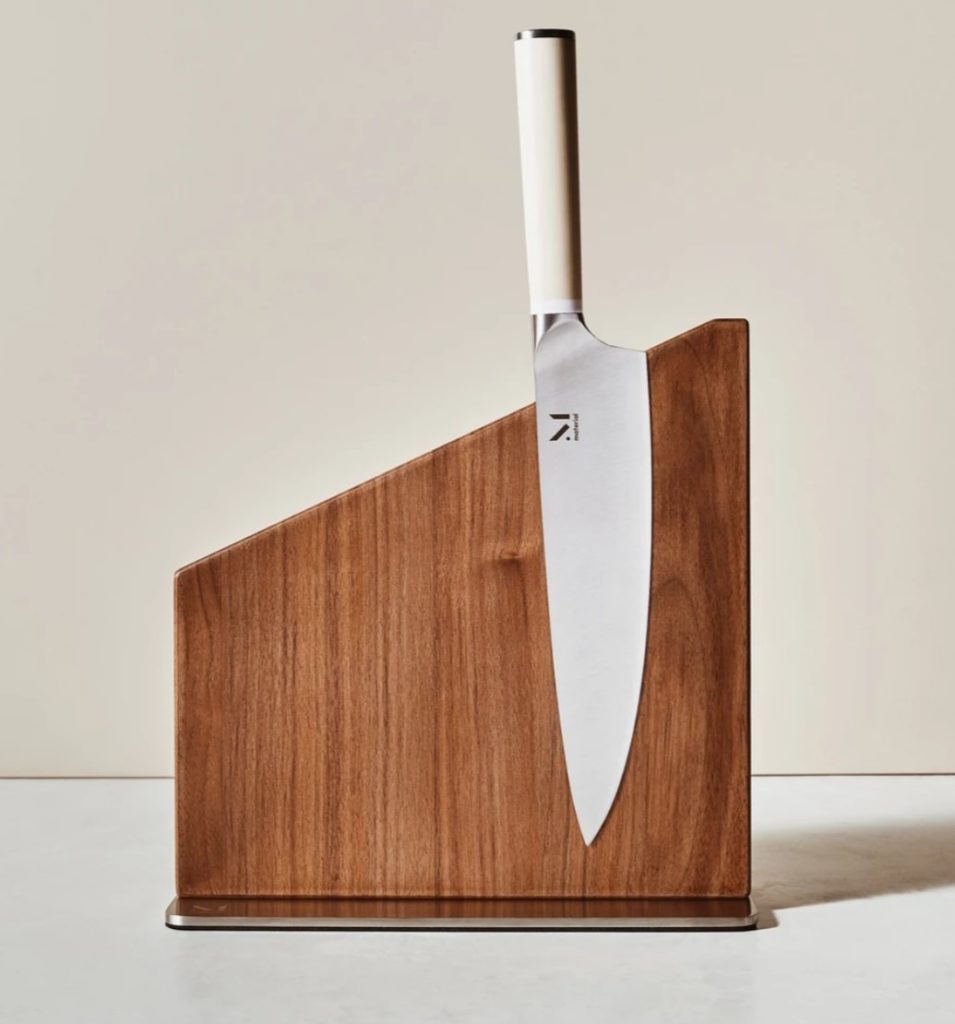 References