I had meet with these lovely investors over a year ago however, they were not in need of our services at the time. Their homes seem to sell quickly with out any problems. When we meet originally, I had indicated that the homes we stage sell quicker and investor receives asking price and or above!
I didn't hear from these investors until their listing at 53 Innsbruck Drive Toms River New Jersey. It is a 55 plus community that is currently a very busy market in Ocean County. Primarily due to baby boomers down size and moving into smaller homes from all over New Jersey. After the holidays these boomers shed their coats and head for the Florida Keys during the colder month….best of both world right?
So these investors listed their home in June of 2018 and it sat with no activities for a month. The home was beautifully appointed however, there was no interest in the property. There were a few issues, it was vacant with a large open floor plan which is hard for some folks to visualize. The outside of the home was not changed bearing a blue grey aluminium siding…(no one was a fan of the color or material). I meet with the investors at 53 Innsbruck Drive Toms River New Jersey in July and they decided to give us a try. We brought in three rooms of furniture, hired a professional photography company link is below. Within less than four weeks, they were under contract and the home is scheduled to close this Friday September 7, 2018.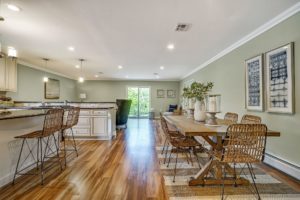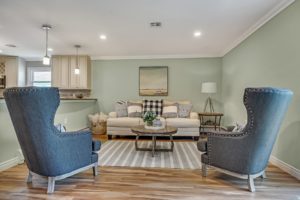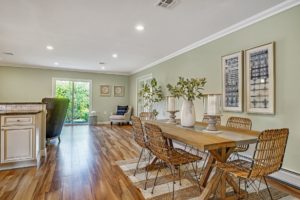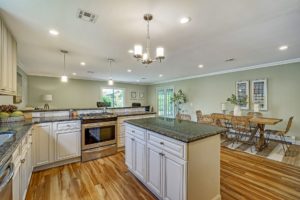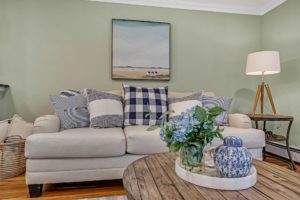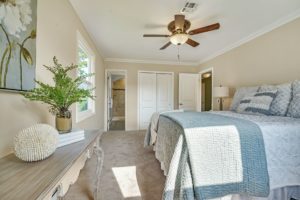 I continue to meet with Realtors, Investors and those of like that still do not believe in the power of staging and amazing photography. Reality is that real estate properties are viewed from the comfort of ones home. Great Photography and Great Staging = Sold Properties.
Happy Selling!
Corinne
Reference
Photography – Motion City Media
Staging Company – Harmonizing Homes, LLC
Real Estate Office – Crossroads Realty