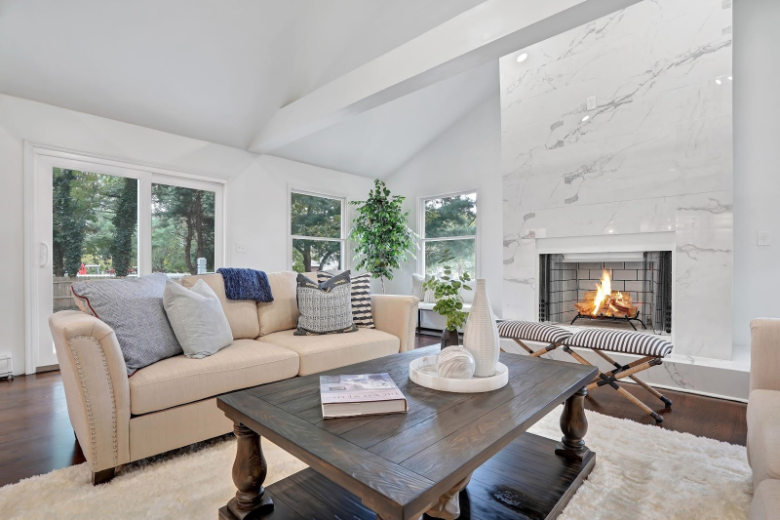 Is there any season quite like fall? From golden leaves scattered on the ground to apple picking with the whole family, there's a ton to see and do during autumn, which includes revamping your home's interior with fall design trends.
Whether you're looking to sell your home or just refresh its interior, fall is the perfect time to play with the season's hottest trends.
That's why our team at Harmonizing Homes has created your must-have guide full of this year's fall interior design trends.
All Blush Everything
If there's one fall trend we love at Harmonizing Homes, it's feminine tones— especially blush! The color creates a warm and inviting feel to even the dullest of rooms. Fill your home with pink home decor, like pillows and vases, or play with texture with a blush velvet couch. Complement the warm tones of blush with colors such as off white and navy blue.
Bring the Outside Indoors
Wondering how to bring life into your home's interior? Your answer is within your question! Adorn your home with plants and flowers in decorative pots to add pops of color in an otherwise boring space.
Bringing nature into your home also means you can include natural materials in your furniture, like bamboo tables and stone floors. These organic pieces will elevate your home's cozy, down-to-earth feel.
It's Time to Declutter
Say "sayonara" to eclectic clutter and "hello" to design with purpose! This means it's time to embrace Harmonizing Home's mantra, "less is more!"
Instead of filling every corner of your house with knick-knacks, declutter your home and keep it simple. This'll create a less overwhelming look and increase the space on all of your tables, desks and countertops.
With the end of summer fast approaching, it's time to hop on fall's interior design trends and get decorating!
Need help incorporating our fall design trend guide in your home this fall? Let Harmonizing Homes help! We'll decorate the home of your dreams. For additional inspiration and style trends, look through our portfolio or read our blog.