Hi there…..
When I think of wall paper I think of the countless hours that my husband and I spent in our 150 year old farm house in Toms River New Jersey taking down the wall paper…I'm talking paper the old kind….we used a steam iron and scrapers for hours…..some times you would get lucky and get a strip about 12 inches long other times it was like rubbing a marshals sticker off a vase.
Interior design trends are the same as fashion trends….. we are seeing more graphic designs in fashion and in home interiors. Lets take a look at some ideas for your home and office.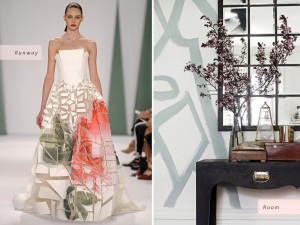 We all remember this wall paper – well, maybe not all of us…but I do….the only difference is our cord on our telephone was long enough to walk around the entire house….and was all knotted up….but the wall paper is familiar to me!
Here is another oldie from Bazaar Magazine …..late 60's early 70's…….. this look is definitely made its coming back in 2015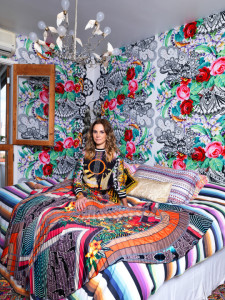 There are countless places to order wall paper coverings….all you have to do is google wall paper.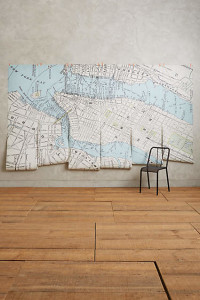 Above is from the Anthropology collection of wall paper… They have a unique collection of papers in their collection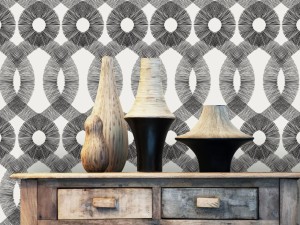 Love the blending of wooden art work and the furniture with this choice of wall paper.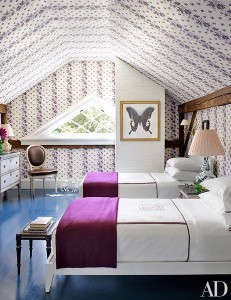 Interior Design magazine featured this attic bedroom in wall to ceiling paper .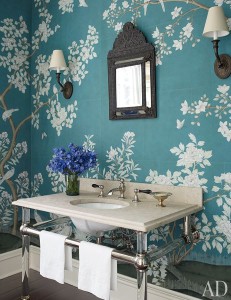 Above Interior Design Magazine featured a small powder room with some bold paper….Remember small rooms look great with dark and bold colors and prints.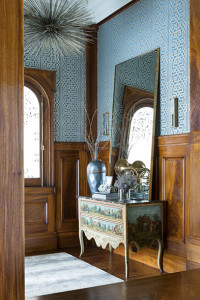 Here is a great way to spruce up a tired looking foyer…add some graphic wall paper and a new light fixture….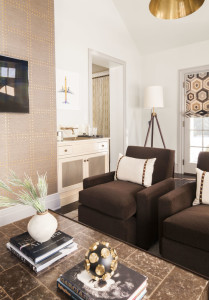 Wall paper can be used just on a accent wall as shown above…it warms up the room with the soft coco colors and its graphics textured feel.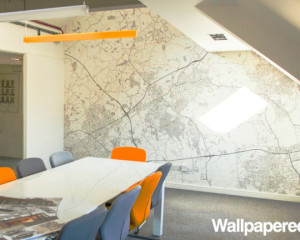 Love this look for an office….instead of just a white walls add a featured wall using wall paper.
So go ahead try to wall paper in your space….today's papers are made with special backings and glues so you no long have to worry on how you are going to get it down once you are tired of it. here are a few more inspiration pictures..
Happy Monday enjoy your week…