Hello All,
Yikes it is August 31st already! School is back in session for so many of you….I was complaining to someone at the store that I wanted a "do over Summer" ,and do you know what he said; "We have all of September and October", you know what he is so right! Those two months are so beautiful in the North East and we should take full advantage of it. So here is my plans we bought a gas fire pit for the patio. I love eating dinner alfresco, so why not continue through the early fall. The nights are falling earlier so how beautiful would it be to pour your self an nice beverage (mine is wine), but what ever you would like. Light the outdoor fire place, pit, stove, candles, out door party lights and sit an enjoy hearing the fall cricket sounds.
I ordered this gas operated fire pit from Wayfair it was $699.00 – The propane tank sits inside the pit, so it is concealed. There is plenty room around the outside of the fire itself to put your feet up and set your beverage of choice.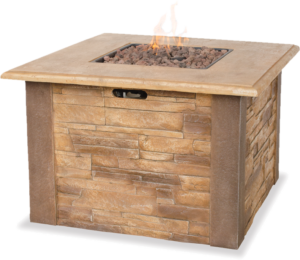 Here is ours all lite up!!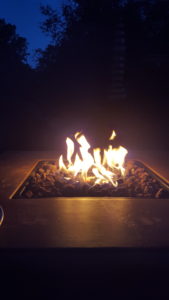 Here is a picture that I found on Tumbler that I would absolutely love….Can you imagine sitting around this beautiful fire place on a chilly fall evening?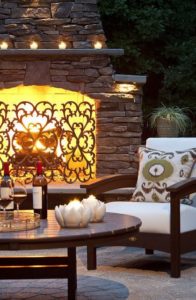 Or make a simple fire pit in a clearing in your home with a stone retention wall filled with sand and stones. Add some beach chairs and break out the s'mores!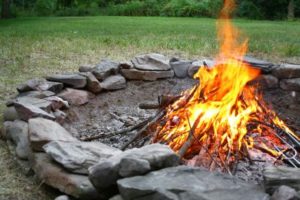 However you decide to extend your outdoor living enjoy the upcoming two months… Make the most of enjoying your back yard…
Here are some resources for you to investigate
http://www.homedepot.com/b/Outdoors-Outdoor-Heating-Fire-Pits/N-5yc1vZc6n
https://www.lowes.com/c/Fire-pits-patio-heaters-Outdoors
http://www.woodlanddirect.com/Outdoor/Outdoor-Fire-Pits