Are you a professional home Flipper (Real Estate Investor)? Have you just poured a considerable amount of time, effort, and money into flipping a house and you're ready to sell?? All the Professional home flippers that I know face unique considerations when selling their newly renovated properties. Home staging can be key for how to flip a home. Professional home stagers such as Harmonizing Homes can help you make a quicker sale and for asking price or above. Successful professional home flippers use these home staging tips. One other thing – USE A PROFESSIONAL PHOTOGRAPHER!! Good Photo's and staging are key to marketing your flips!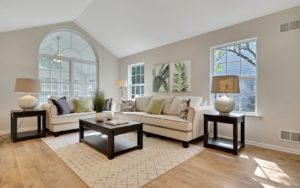 Stage A House For Who Is Moving Into The Neighborhood.
How do you flip a house in a 55+ community/ neighborhood? The answers are different for a 55 plus neighborhood, why? Because a successful home flipper will have the home staged to appeal to the tastes of their target buyer (baby boomers) that are moving into these neighborhoods, not the established resident that are currently living there. For example, in an established 55 plus neighborhood, I would stage a house with upscale contemporary furnishings and timeless décor not with traditional early American furnishings. When it comes to flipping a house in a +55 plus community/neighborhood a flipper will break down walls to create an updated bright, open concept space. They will bring in the stainless steel, granite and white cabinets. Why?, because that is what appeals to the target market. The combination of Design and Décor appeals to the generation that is moving into these communities. Successful home flippers know the areas that they are working in. They customize their flips according to the demographics. It is the stagers job to put the icing on the cake with a customized floor plan, furniture and color palate.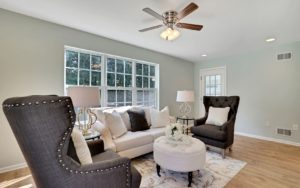 Stage Key Spaces, Accessorize, and Colorize
Still wondering how to flip a home successfully? Harmonizing Homes focus on staging efforts in the master bedroom, living room, and dining room to really bring attention to these essential areas. Curating the right accessories helps tell a story when we stage a home. It will make the potential buyer feel as it is move in ready and they don't have to do anything but bring their tooth brush.
For complete tour of this home follow this link – Gallery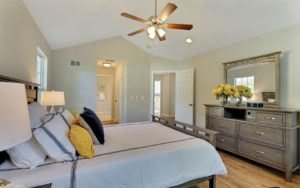 Resources
Integrity Holding Group – Real Estate Investors
Motion City Media – Real Estate Photography
Staging in Photo's By Harmonizing Homes, Photo's by Motion City Media, Renovations by Integrity Holding Group