One of my favorite go to colors is orange. A spicy orange hue can add an unexpected sophistication to your space and wardrobe. Now that we are closing in on the fall season, more and more people are receptive to the color orange. They are buying pumpkin lattes, eating pumpkin ice cream and pumpkin spice muffins. Wearing knit orange sweaters and carrying orange purses.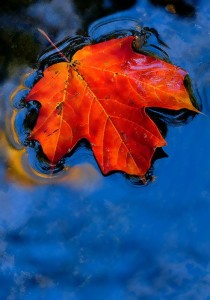 Traditionally, orange is said to stimulate activity, appetite and socialization. In decor it can be a bright pop of color or a more muted background color used to warm up a room. It looks amazing with blue as you can see in this photo….and great with grey.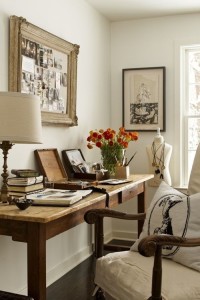 I use it through out my home with throw pillows, flowers, artwork, throws on a couch and dishes… The color orange just makes me smile….
Our question this week was from Ellen ~"I'd like to update my 15 year old cherry kitchen. I don't have decorative trim on the tops of my cabinets – what can I do to refresh the look?"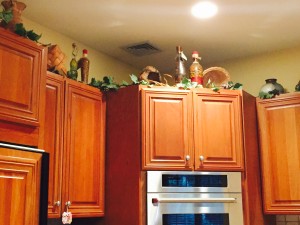 One of the easiest ways to up date your kitchen cabinets is add some new hardware. Here is one that I think would look great on your cabinets. Top Knobs. The second would be to add a color to the wood doors. This option is a bit more expensive. We do paint cabinets, please contact us for our full price listing. Another way to up date is to change out some of the solid doors to glass and add some lighting inside the cabinets.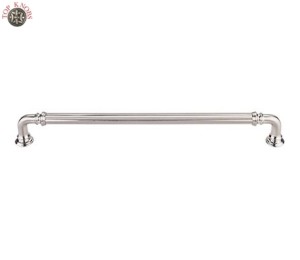 Don't forget our Friday Feature Days we love to answer your questions….We will be releasing our new price listing next week…Charles worked extremely hard in pulling it all together for us….We are thrilled!!! I can't wait to share with all of you! It will only be sent to those of you that are on our mailing list via email. If you are interested in receiving a copy please click on questions above which will bring you to our contact list and let us know that you would like a copy sent to you.
Enjoy the weekend