Its a rainy Sunday so I decided to write Monday's Blog today….We moved into this home two days before Christmas this past December. We love the openness and the flow of the house….It is a ranch so this will help as we grow older which is what you think about when you turn 60… Its a work in progress…nothing major just cosmetics. Below is our kitchen we haven't done anything to it at all as of yet…I'm taking down the window treatments, painting the ceiling DARK, and the molding will also be painted. We have had five cooks around the kitchen at different stations preparing for a family dinner and no one gets in each other way. Its a fun kitchen to entertain in.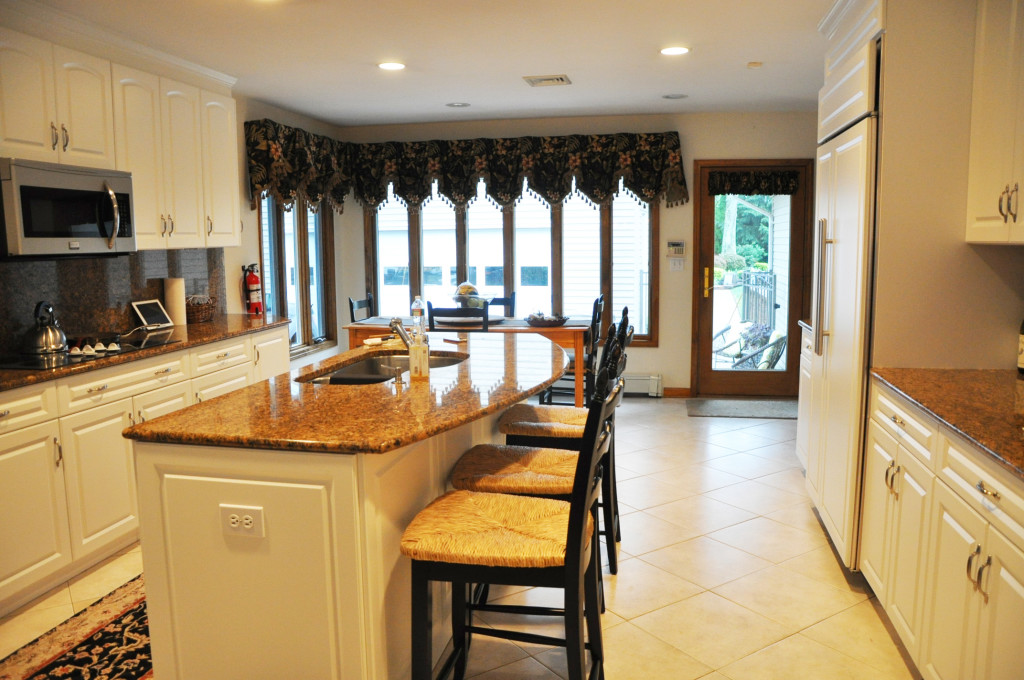 The dining room awaits the custom window treatments….which will be here some time in late July early part of August…which will finish it off properly…I'm going to paint and glaze the hard ware so it will have a silver shine to it….I'm thinking of also adding some French Silver Wax to them….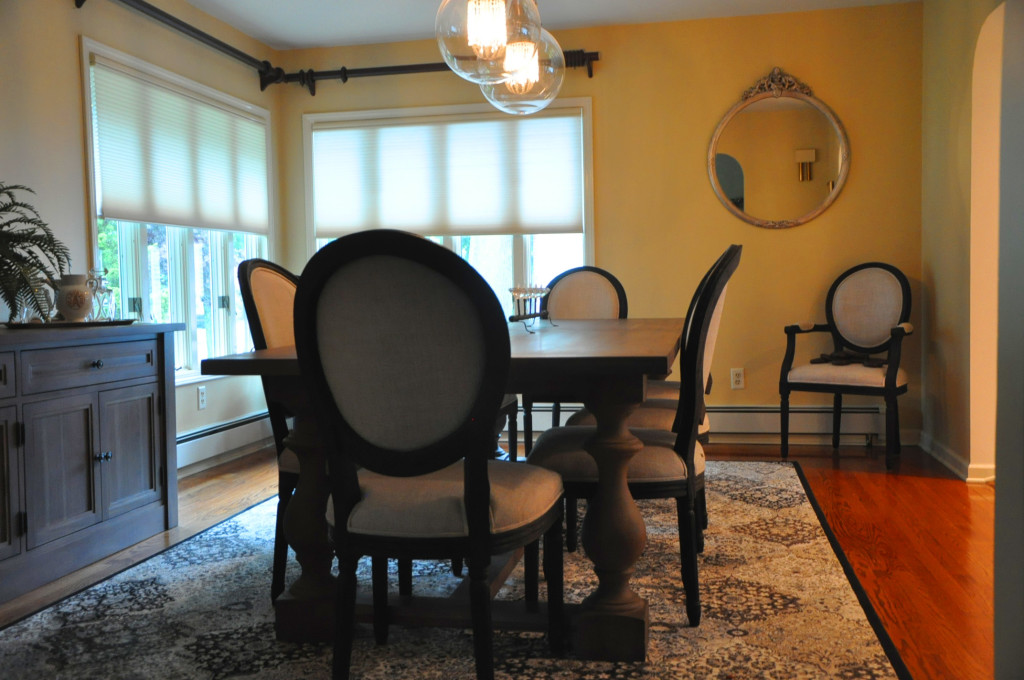 The family room has been painted, we just need to finish up some painting the trim and the wood doors wil….there is a great little bathroom off the family room which is convenient when we are out in the pool…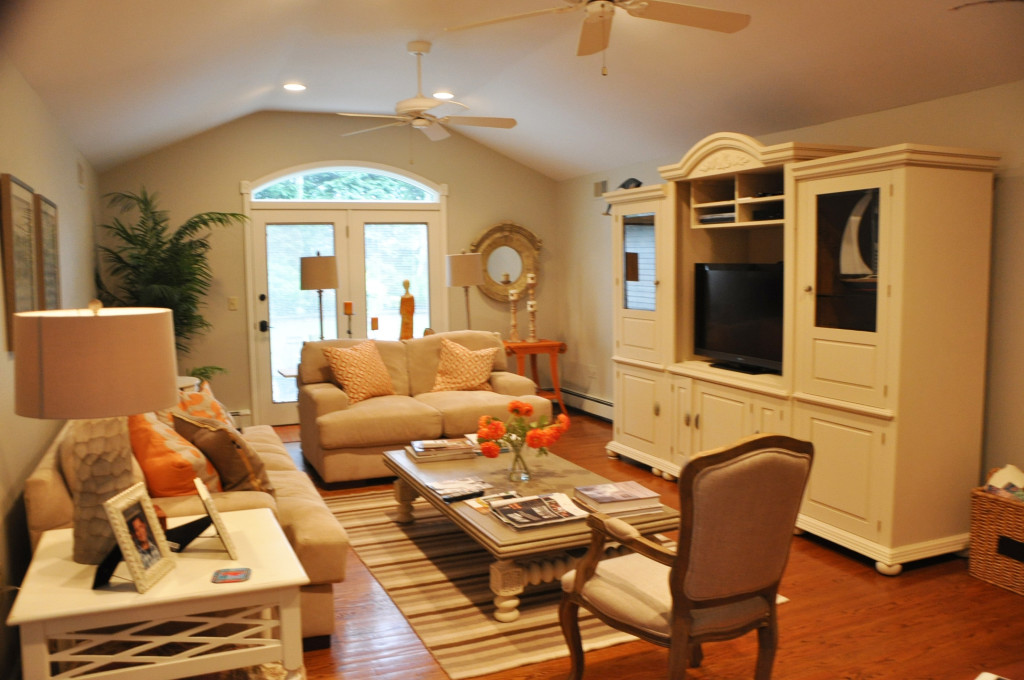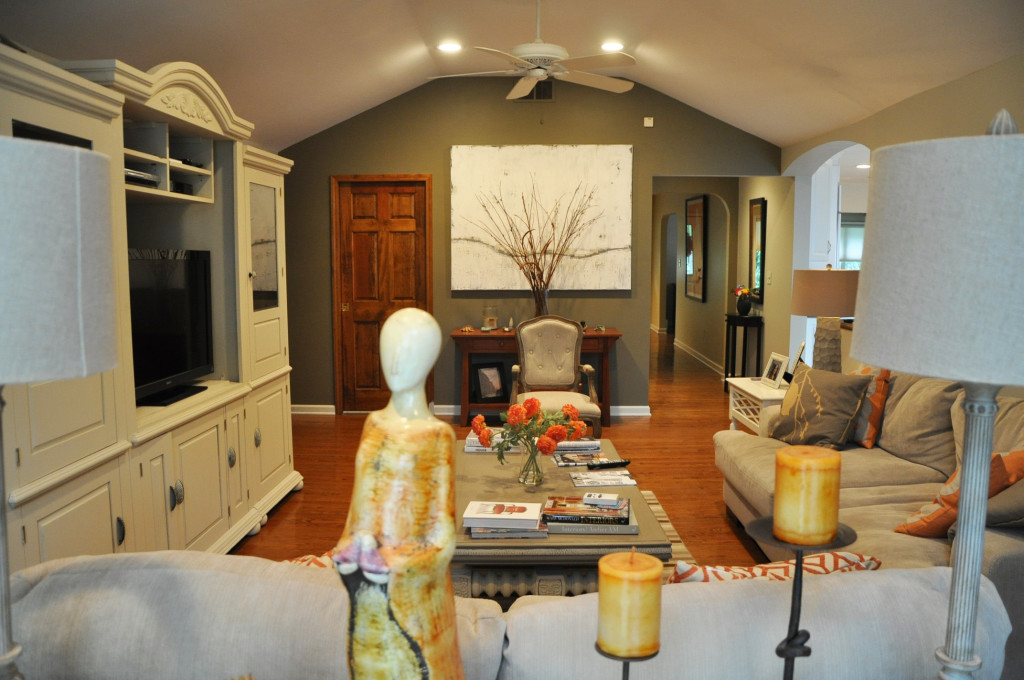 The living area has been painted….The mirror resting in the living room will eventually be placed in the dinning room…This is one of my favorite room to hang put in before or after dinner…. Still need to get some window treatments….but just not sure what I want yet…. The pottery has followed us through out all of our homes. ….I have a thing for pottery..especially vintage. The coffee table we found at a garage sale in Island Heights NJ $100.00 love a deal… The lamp vintage thrift shop Stifle $7.00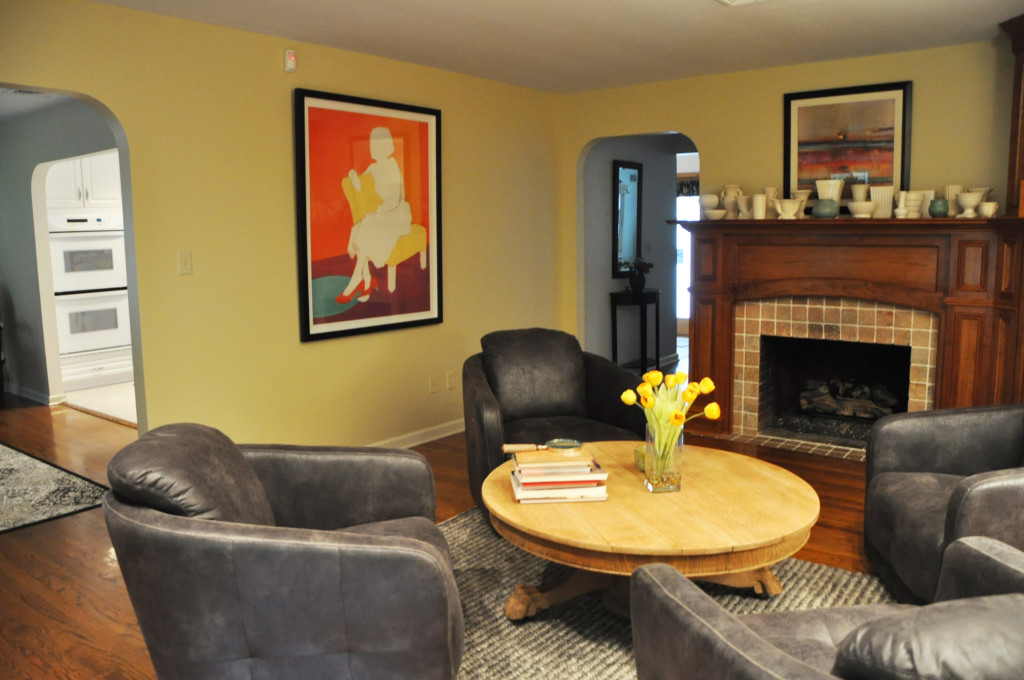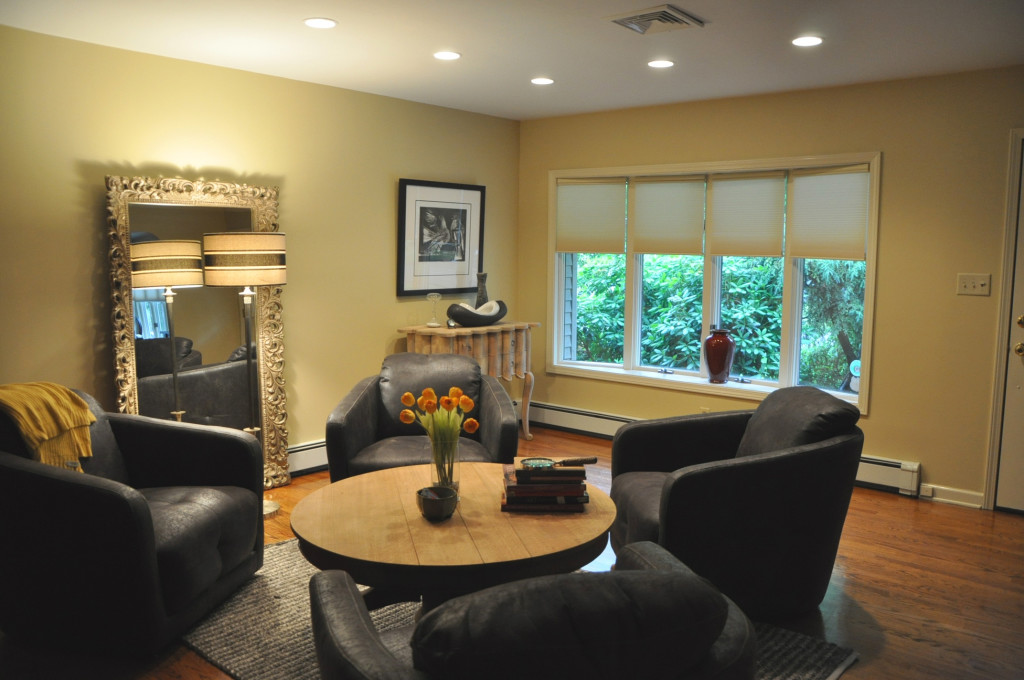 As you can see I'm pretty eclectic in the decorating of my home, I love to mix textures and styles…and if you haven't picked up on it yet…I love the pop of Orange….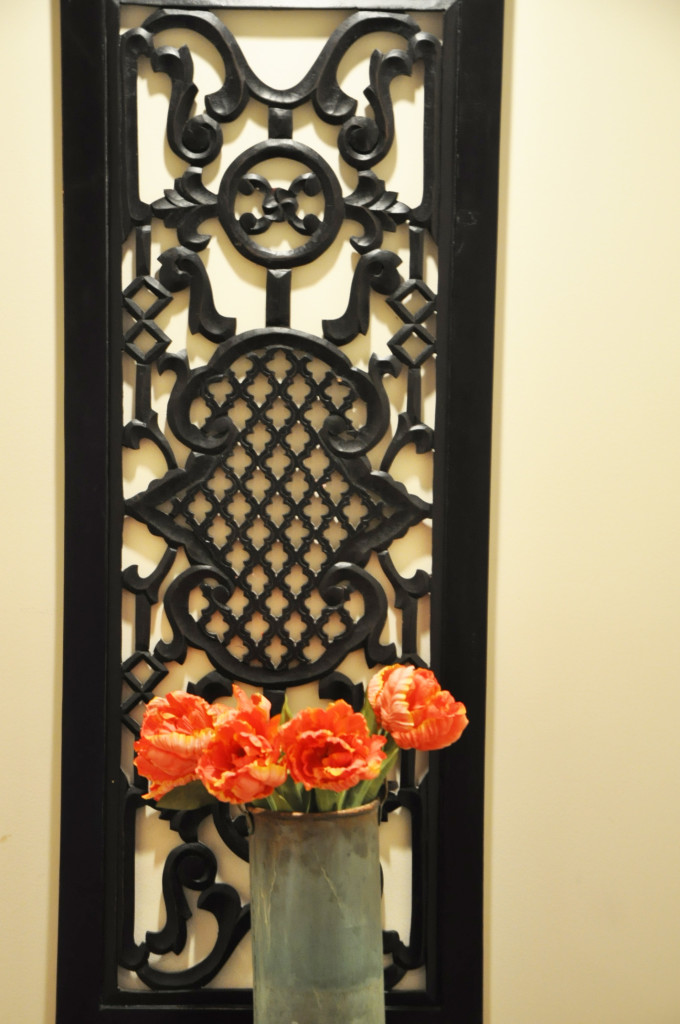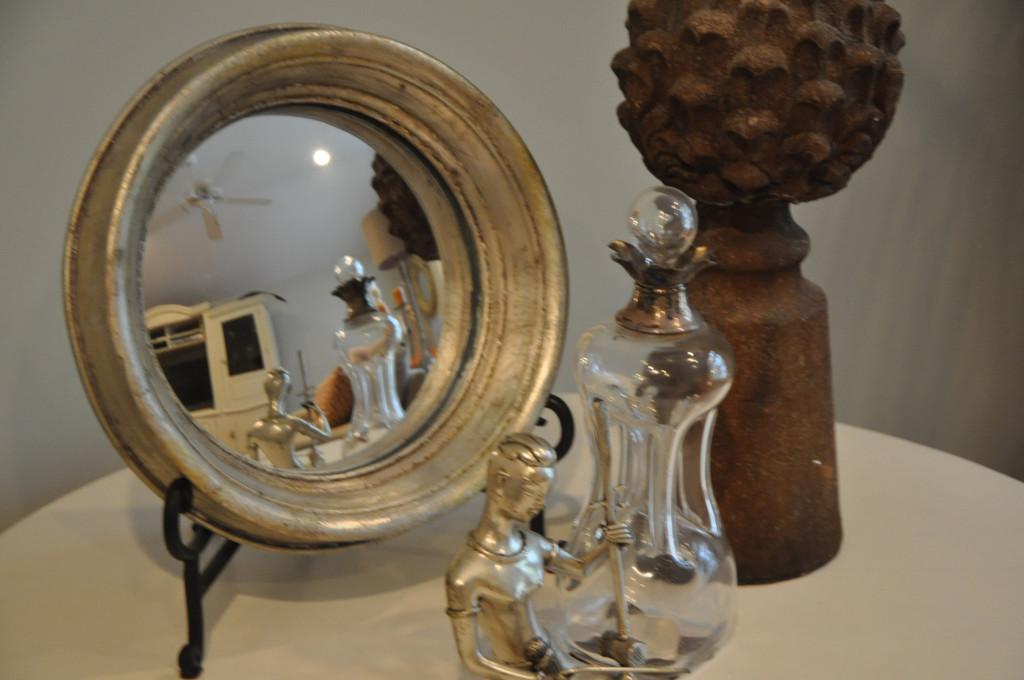 In our bed room, I'm awaiting a headboard…..we did paint in here…using Benjamin Moore Beach Glass….I'm also painting an entire bedroom suite which will not be done any time soon…Thank goodness for the large closets…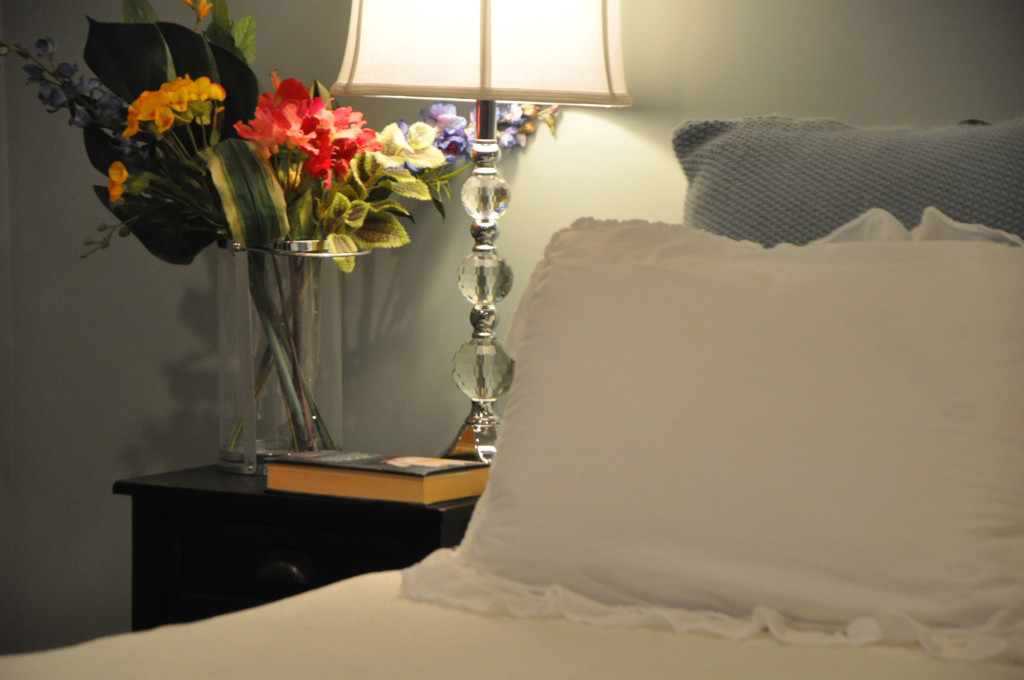 I did make the drapes however the sheers are just hung up with the tubing that they came on…..I haven't gotten around to doing them yet…but they look fine for now…. The couch is one of my staging pieces that made its way up into our bedroom….thinking I'm liking it in there for now…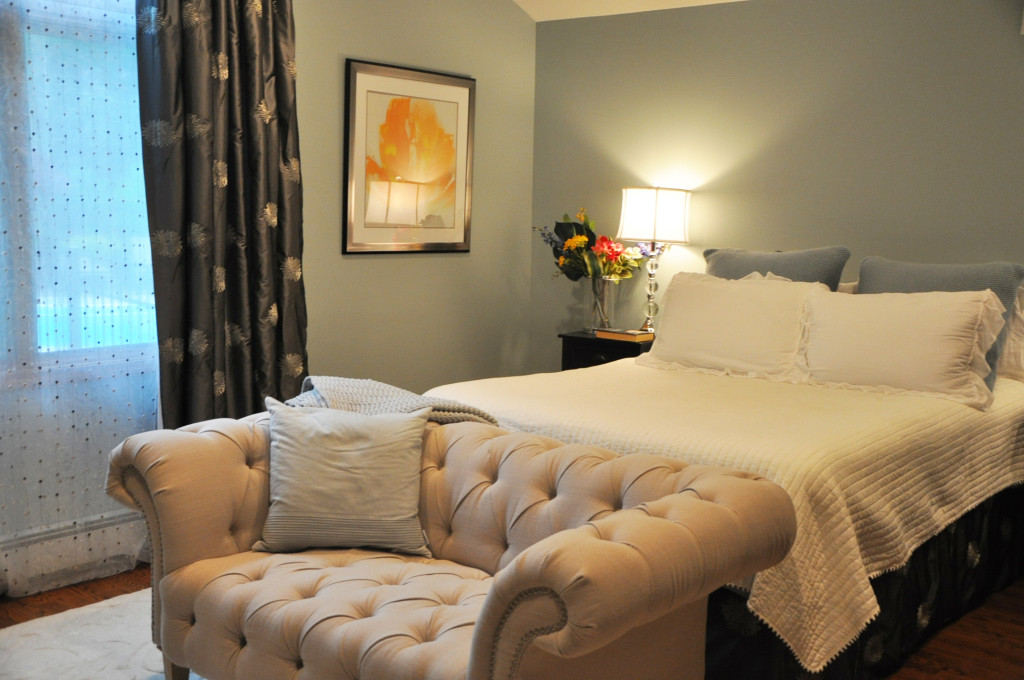 I hope you enjoyed the progress that we have made….now that it is summer we are outside working… Craig just finished installing an new outdoor shower…..for those after beach and pool rinses…