Hi There!
Welcome to week two of the One Room Challenge Fall 2018!
If you are new to Harmonizing Homes, we are a interior design and home staging company located in New Jersey. We specialize in approachable, comfortable interiors, incorporating soft beach colors and clean lines. We are working on a family room for a client of ours.
At this point, I developed a few floor plans and this is the one that was approved. My first floor plan showed two separate sofa's however, my client wanted a sectional as they do watch Sunday Football with children, family and friends…so they need the comfort of a sectional. I added two swivel chairs for additional seating.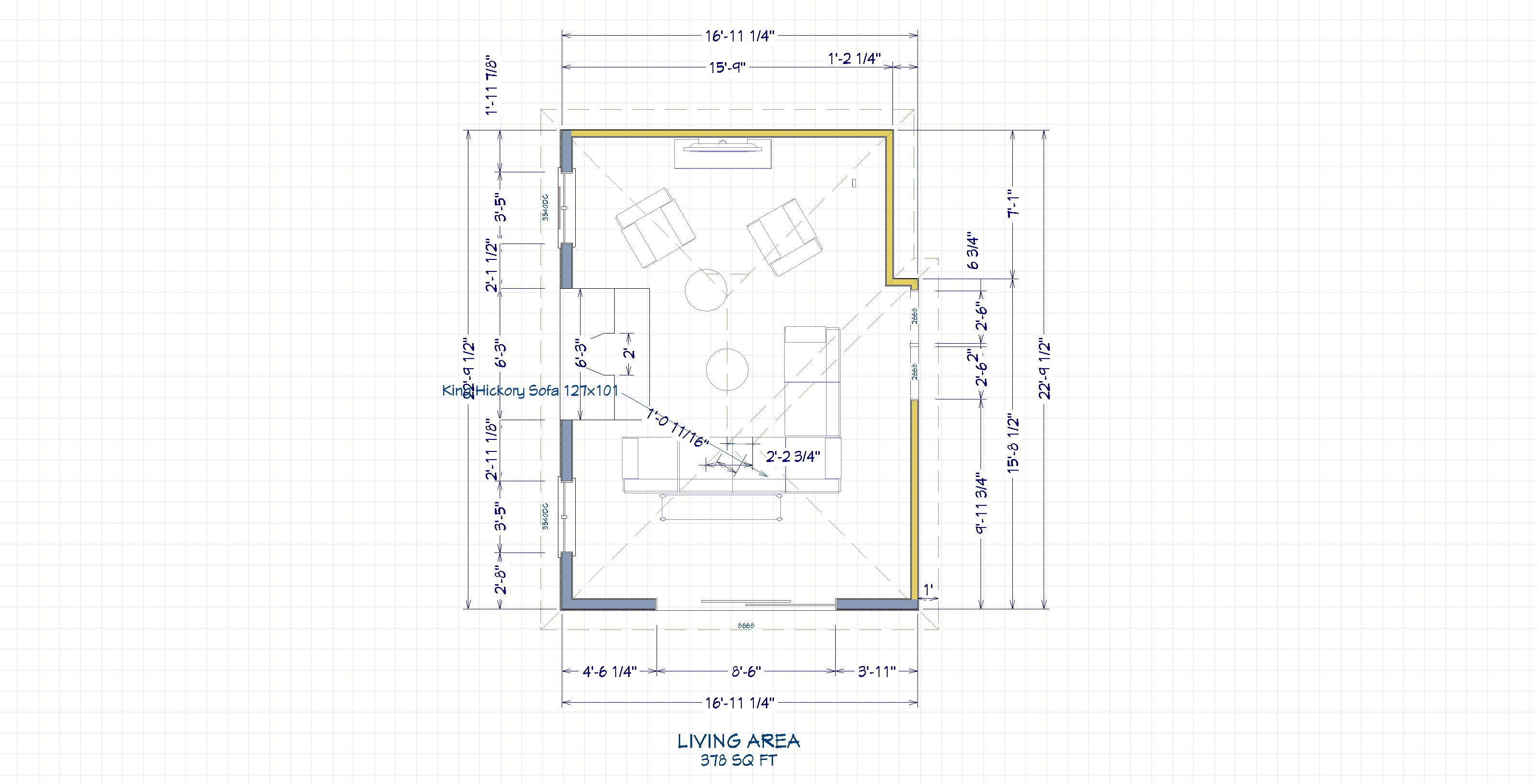 The next step is I presented my vision for the room on DesignFiles.co. This program allows you to create a mood board for the client. It also attaches a description of furnishings and price. If you allow them access they can actually purchase the furnishing directly from the links provided.
Here was the mood board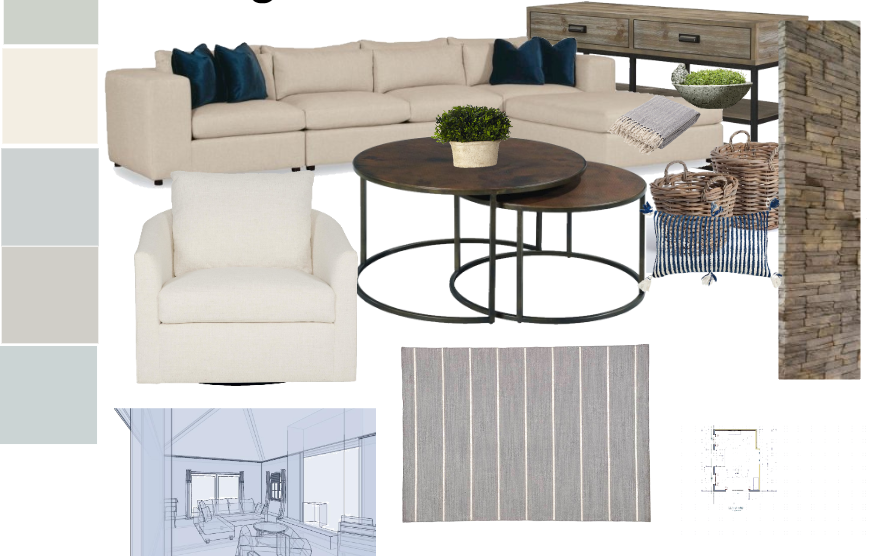 After reviewing what I had envisioned we had discussion as to what the budget was allowed. One of the first things that were cut was the stacked stone and new hearth and mantel for the fire place. With the final budget in place we went to Brielle Furniture to pick out the furnishings.
Here is what was purchased along with the fabric's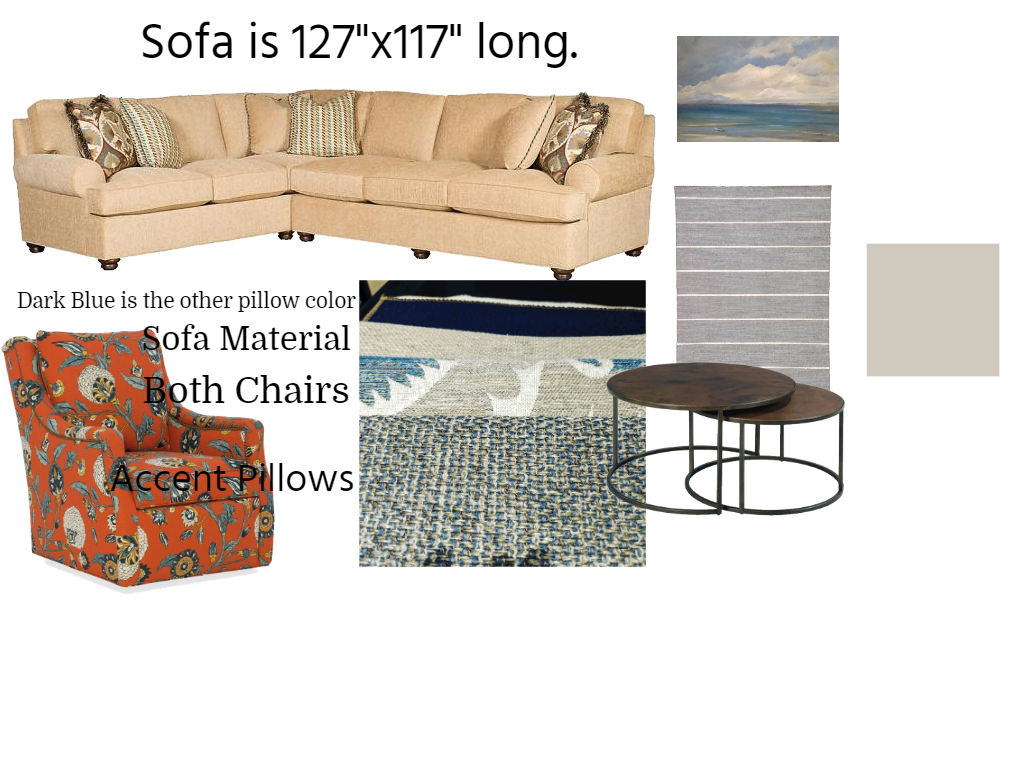 The sofa is a sectional by King Hickory , the tables are by Hammary, the Leone Series. and the swivel chairs are by Same Moore the Kale collection.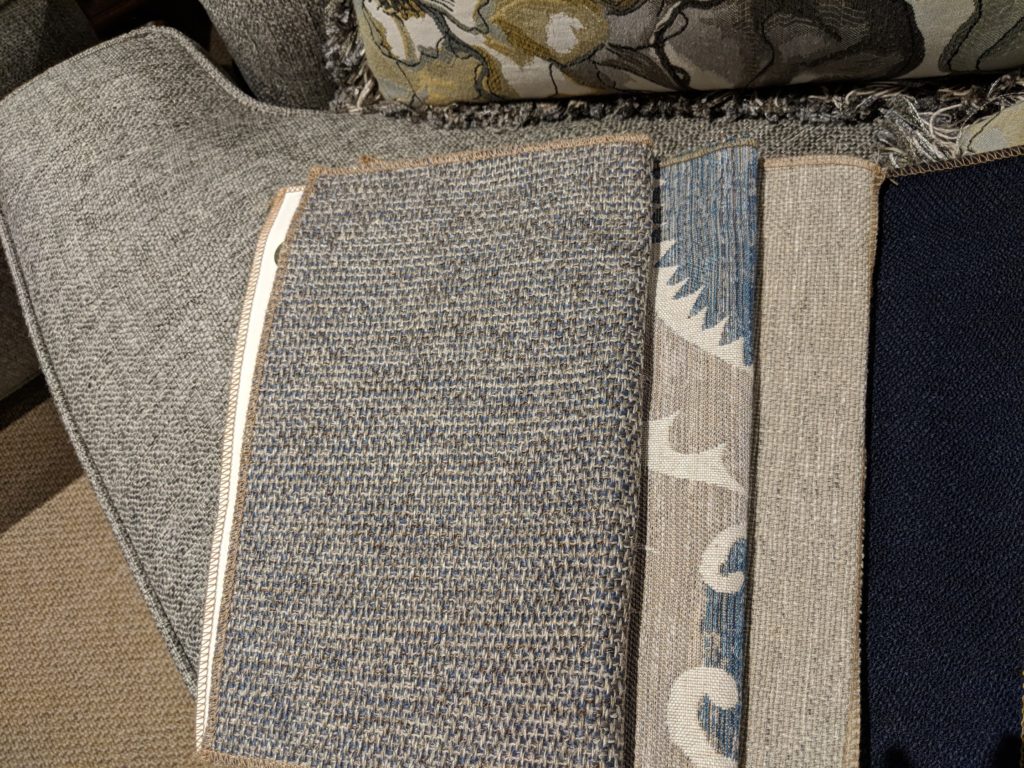 This is a closer picture of the fabric selection for the sofa, chairs and accent pillows.
In a design project there is some much communication between the vendors, trades and client. Many times, what I envision is not necessary what my client wants and that is okay. There needs to be a starting point. Some clients know exactly what they want, and like and others do not. Interior design project are very personal, as a designer you get up close and personal in their lives and homes.
I hope you enjoyed the week 2 process of One Room Challenge. See you next week when we discuss paint and fire place treatment.