Hi there…I just needed to take a little break today from working on proposals and floor plans. I started the morning working on a new system called TRELLO which will help me (I hope) keep focus on task. More to come on that later as I believe it will help many of my colleagues in the staging and redesign business. So about 2:30 this afternoon I decided to go out to the workshop and start doing some painting.
I had started this mirror awhile ago. I combined Annie Sloan Coco and Versailles about 50/50 combination I than added Fine Stone by Artisan Enhancements®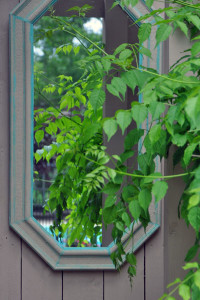 I then added a little gilding wax around the mirror to create a patina effect as this mirror is hanging in our out door shower.
The next one that I did belonged to my husband's Aunt Virginia . We had this mirror for a long time, and it traveled with us from NJ to NY back to NJ….The gold gilding really didn't work in this house.. so it was sitting wrapped in the basement until today. I added some French Gilding Wax below on to the mirror just using just my finger.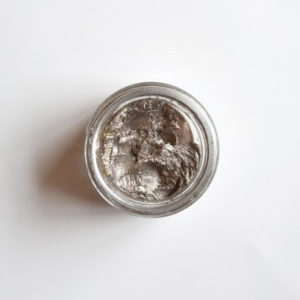 Here is the results….It now is hanging in our dining room. The mirrors help with the reflection of the soft lighting that we have in that area.
Last but not least the one that was hanging in the dining room really didn't look great there. It was a cheap white mirror that I had purchased at Home Goods a few houses ago. So I added some French Gilding Wax and a little patina wax and hung that mirror out in our patio area…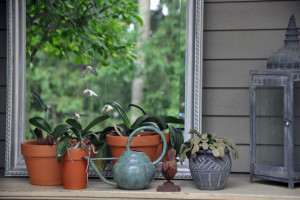 I was all done within two hours….it really is a no brainier… Some times it is just finding the time…or taking a break from your routine….and now I'm blogging about it. Check out the Reference for more information:
References
Annie Sloan's Chalk Paints – Where to buy
French Gilding Wax – Where to buy
Trello –check out this link
Thanks so much let me know if you have any questions…I would love to help you take a break in your busy day and do something fun!!
Corinne