Hello all you summer moms!
As promised I have put together my picks for a sweet girls room. These selections are for girls 8-12 years of age, where they have outgrown their baby girl bedroom however, they are not yet ready for a tween look. I know that you don't have the time during these crazy months of summer, when all of the kiddo's are home from school to even think about a design for your little girls room. You can't even get a shower in!! So I am making it easy for you to make this happen. I have shopped the products and have included them in this blog. All you have to do is click and buy, how simple is that? I would suggest ordering it now and putting it together once they are all back to school.
Lets start with this this bed! Great for sleep overs and extra guests over the holidays.

Bedding, one of my favorite places to purchase bedding is from Pottery Barn . Everything from their sheets to their comforters are soft to the touch and so comfy!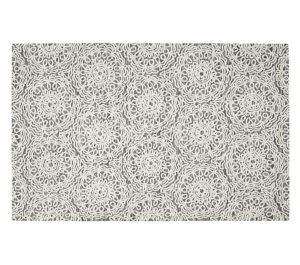 This ultra plush pure Indian wool rug is tufted by hand and is yarn-dyed for rich color that holds its vibrancy over time. The unique pattern sets the scene for hours of play in the playroom or the bedroom and ties the whole room together. Here is the link for more info on this rug. This carpet is currently on sale, and available on line only.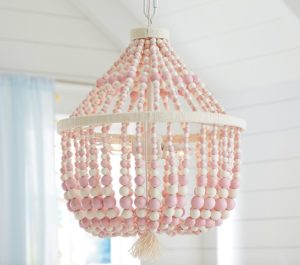 This is one of my favorite looks for a girls room, this actually comes in and ivory and the pink as shown. This is from Pottery Barn at a great price !Wood beads in soft, natural hues bring warmth and simplicity to the room. The beads are graduated in size and color for added visual interest. See Link for more info

Wall paper is very trendy at the moment, so I picked out this grey and white stripped paper that can be hung either vertically or horizontally. Its by Joss and Main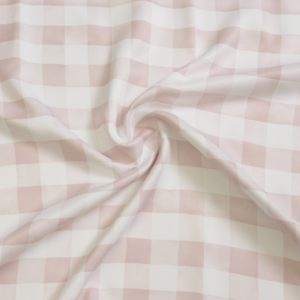 How much fun this pink and white faded room darking faded looking buffalo plaid will look with the stripped paper….This is also from Wayfair.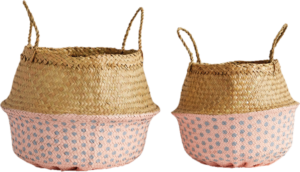 Love these baskets for toys, books, extra blankets….The colors tie in with the blush and grays and will provide extra storage! These cute baskets are from Joss and Main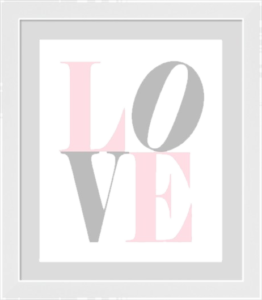 All you need is Love, this is a timeless piece of art! This is also from Wayfair .
You have all you need to design your little girls room with just a few clicks…. for the complete mood board
Don't hesitate to call me with any questions!
Corinne xoxoxo