I have never heard of National Make Your Bed Day until recently.   Maybe it because it lands on September 11th.   We all know exactly where we were on September 11, what the day was like. I don't know if I made my bed, however I remember everything else about September 11th 2001.  It was a clear no humidity type of  day….the kind of day that you wanted to skip work and walk the streets, have lunch at a outdoor cafe.  I stood at the corner of Fifth and 42nd street watching the one tower in smoke, not knowing what was going on at that point.  The rest is history and it was so very surreal…..
Once we all had a grip as to what was going on and were  evacuated  from our buildings…we were now on foot with no place to go.  My employer was able to find shelter for those of us that lived outside of the city of New York.  I was placed in a hotel room of a colleague that had taken a train to Washington DC and of course unable to return.  He had not known that I would be staying in his room (it was an extended stay hotel without daily room service) yet his bed was made.  He didn't know it was National Make your Bed Day yet it must had been his practice to Make A Bed Daily.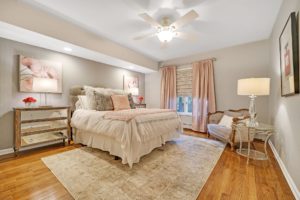 There are many benefits to making your bed
It Starts Your Day Off Right.
It Encourages You to Keep the Rest of Your Room Tidy.
It Leads to Better Productivity.
It Lowers Your Stress and Improves Your Mood.
It Just Looks and Feels Better.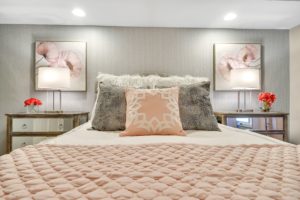 Remember all of those we lost on September 11th.
Reference
Photo's by Motion City Media
Wall paper by Thibault
Rug by Jaipur
Accessories  Home Goods