Home Improvements In Time For The Holidays – For Less Than $20K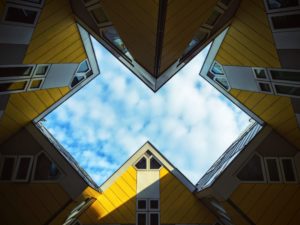 Experts agree, your home is the single most important investment most of us ever make.
It is the stability in an otherwise unstable financial world. However, keeping our home's current in style and in good repair is costly. But, there are renovations you can do for under $20K and have them completed in time for the holidays.
Kitchen and bath
The two most popular rooms in the house are the kitchen and the bathrooms. These are the two rooms your family and guests will inevitably end up in at some point during their visit. These two rooms are also very important when establishing the resale value of your home.
That is why the kitchen and bathrooms make the top of our under 20K remodeling list.
Of course, the price of remodeling your kitchen and bath are based on the size, condition, and desired result of your home. But, we can still estimate what can be done for our budgeted price.
Kitchen: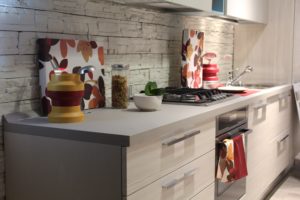 Replace old sinks with modern sinks or vessels
Replace faucets with modern kitchen faucets, stainless steel
Replace flooring
Painting or refinishing cabinets
Replacing countertops
Placing backsplashes
Replace fixtures, hardware, lighting, and kitchen decorIf you simply replace the sinks and faucets, the floor covering, and paint you can give your kitchen a modern look for about half the cost. Again, this is depending on the quality of the materials you choose and how large the room is and if the layout is remaining the same.Since you are remodeling in stages, go with traditional designs and colors that stay in style year after year.

Bath:

You can upgrade and remodel your bathroom for under $20K if you choose your materials wisely. You can achieve the look you want by:

Replace the tile
Put in stone walls
Painting
Replacing the sinks with modern sinks or vessels
Replace shower doors
Upgrade a free-standing tub
Upgrade lighting
Replace mirrors
Replace handles
Update decor

Talk to your contractor about upgrading showers and shower doors. This makes a big impact on the immediate impression of the bathroom. Sometimes removing outdated shelves or cabinets can make a huge difference in the room. It gives it a more modern look and the appearance of more space. If you need a view blocked a bit, use greenery. Silk trees and plants give the entire room a fresher look that never goes out of style.

Wood Floors

When it comes to flooring, wood floors are a must-have. They deliver the best and strongest return on your investment and they are beautiful. If you already have wood floors, have them sanded and refinished to bring them back to their natural beauty.

If you include wood flooring in your home improvements, stay away from Laminate or poor quality wood products. Those types of products are not an investment in the future of your home or its value.

Upgraded Plumbing

This is one of those investments no one really wants to make. You cannot see the plumbing and the very idea of having the old plumbing removed gives us chills. However, if your pipes need to be replaced, they will be taken into consideration and it will cost you big if you try to sell your home. Here are a few other reasons to consider investing in new plumbing:

Pipes freeze in the winter
Mold growing inside the walls

Mold can cause your family to become very ill and sometimes you cannot recover. It is especially dangerous to infants and senior citizens.

If you want you renovations finished in time to have a beautiful and relaxing holiday season, contact your contractor now.