I haven't spoken  about our E-Design AKA,  out of the box designs in a while.   So, I wanted to go over the process of e-design  with you.
​This service will keep you organized and focused  so that you can implement it yourself and FAST.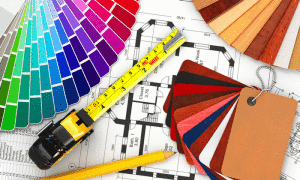 Out of the Box Design  is perfect for clients who:
Want our Design services however, do not live close to us.
Enjoys the DIY process but values the guidance of a professional designer who can create a "Field Guide" to implement it your self on your own schedule and time.
​WHATS INCLUDED:
A Fully Redesigned Room Package includes everything on your wish list from concept to completion.
Project Instructions that takes the guess work out of where to start and what to do next.
A Custom Color Palette created specifically for your space and based on your personality.
Style Boards so that you will have an idea how your new space will look and feel and how the new items will blend with any existing items in your home.
An Elevation Drawing these show the front a cabinet, shelving or wall face. I will include elevations to help explain how art should be displayed or window treatments should be hung.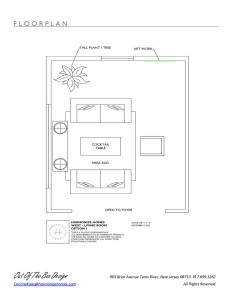 A Detailed Space Plan that shows a space from above – as if you are looking down on the room from the ceiling. The floor plan is to scale so that you don't have worry if the new items you are purchasing will fit in your space, the guess work is done for you. Hows that for peace of mind?
A Master Shopping List. This list is filled with every item you will need for you newly designed space. You simply click and purchase.
Design Direction and Notes so that there is no question about how your are going to implement your awesome new room design.
On line support, in case something comes up.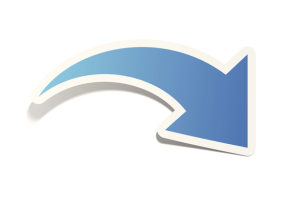 ​PROJECT KICKOFF
Once I receive your payment, I will begin the ONLINE DESIGN + DECORATING process.
First, I will email you within 3-5 business days the welcome packet which includes the ONLINE DESIGN Agreement.
Then you upload digital photos of the space or spaces that we will be working on as well as some exterior photos of your home, so that I fully understand the architectural style of your home.
Next, I will need accurate measurements of the space I am designing. I provide you with a step-by-step guide for both measuring and photographing your space to ensure we have just what we need to get started.
I will need your spending budget to furnish and accessorize the room.
I will also need an idea of what you love and the feel you want to achieve in your space.
We will send you a status email at least once per week with the progress until the final design is delivered to you. We will also respond to any questions or concerns you may have emailed to us in this weekly status email.