Hi, meet my client Carrie, she grew up on Long Beach Island New Jersey…she has very special memories of her days on the Island….which you can only image if you have ever been to LBI. She meet her husband Steve and they moved to Tuckerton where he was originally from….hence the Sea meets the pines…as Tuckerton is the heart of the pine barrens. They compromised in their decor…Steve has his decoy ducks surrounded in earth tones in the family room and Carrie has her beach theme in the living room and dining area.
I was hired by Carrie's Aunt Joan to help update their home. Joan Hart is a well know Realtor on Long Beach Island currently working for VanDyk Group. Joan had seen my work at a home that I staged in LBI and asked if I would be interested in some design work… I meet Carrie and Joan with a mood board and some ideas at our meeting….We worked together picking some new pieces for a more updated look. Here are some of the pictures of what we did.
I came up with a floor plan that would add extra space for entertaining.  As you can see we started this project on December 29th hence the holiday decorations.  We added a new round table from Pottery Barn and flipped the sofa's around adding a small table behind the love seat.
The next thing we did was to eliminate furniture as you can see the painted dresser and potted tree are no longer in the design.  We moved the featured original signed art work to the dining area and added new draperies…we took the wicker chest that was in the living room area and moved it to the dining room area.
The lamps and mirror where in the dining room and we just moved them into the living room.  We ordered to drapery from Pottery Barn which were a Belgium Linen lined from the Emery Collection.  We added new hard ware which matches the brushed pewter chandelier in the dining room .  The home owner had a contractor come in to add the crown molding.    The paint color we choose was Sherman Williams Wool Skein.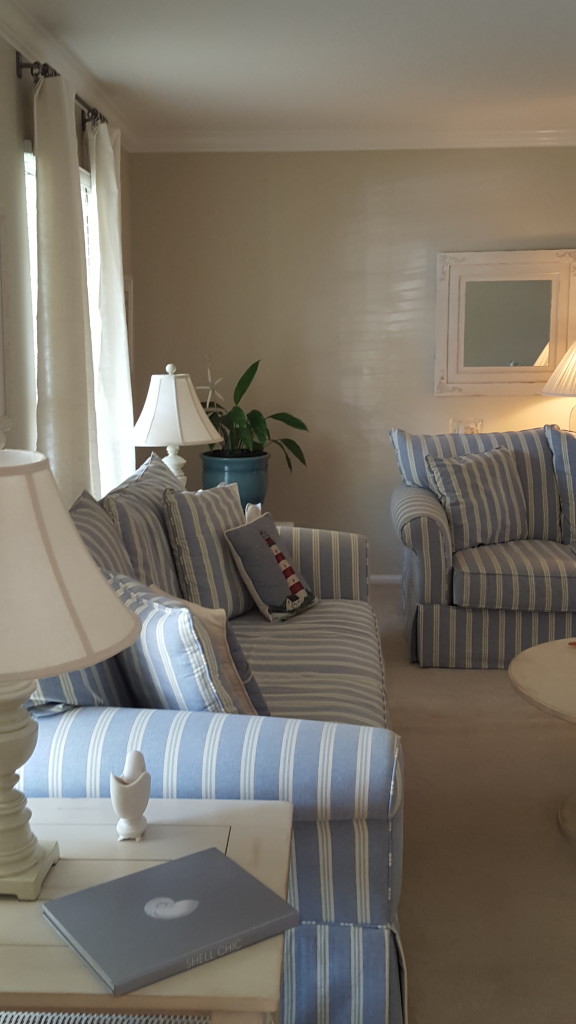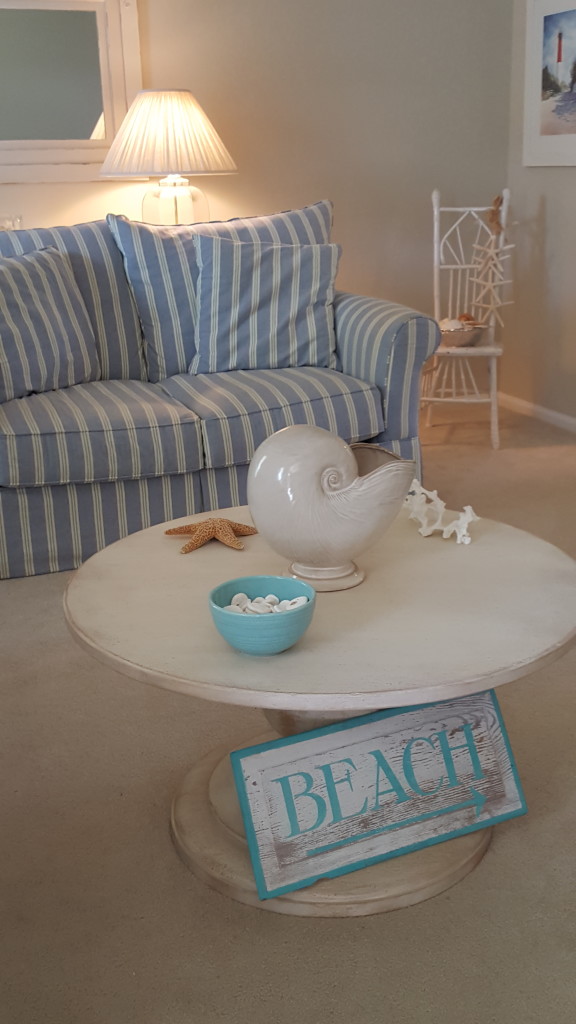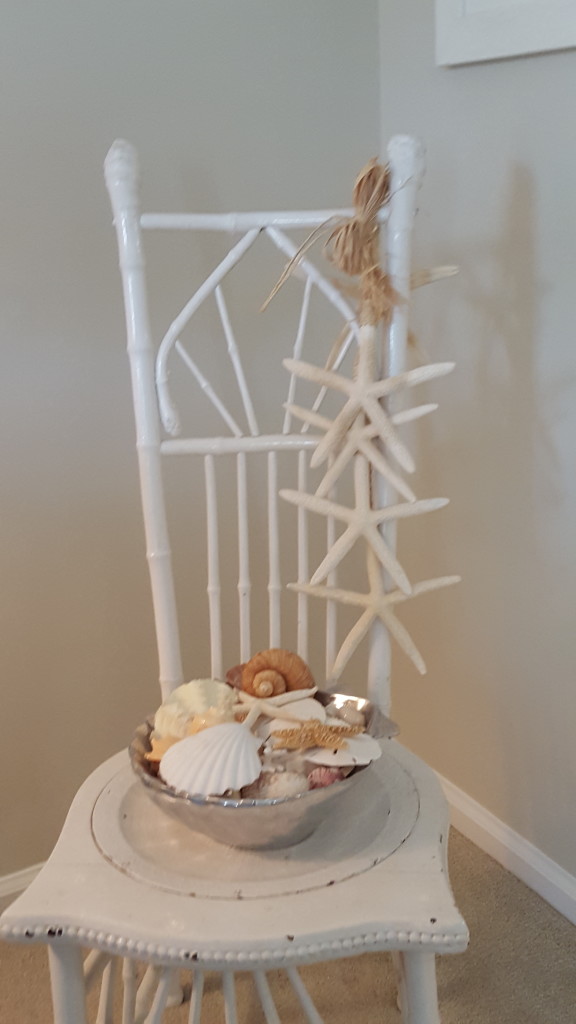 Resources
Paint – Wall Skein
Pottery Barn Drapery
Pottery Barn Window Hardward
Pottery Barn Coffee Table
I hope you enjoyed seeing this project…We had a lot of fun working together….it is always so much fun to see the end  results and the smiles on my clients faces..