Clark E. Testimonial
We were stunned
We hired Corinne and her team to stage our Jersey Shore house when we put it up for sale. Corinne evaluated the space and came up with staging suggestions for every room that we all agreed on. We could not wait for the staging day. We always knew It was a beautiful house but oh boy.... we were STUNNED when we saw the staging project completed. It turned out to be beyond gorgeous, with furniture arranged to create an effortless flow in the space and all the details and accents were just flawless. The professional pictures that were taken of the staged house looked like a spread of an issue of Architectural Digest, no less. We were beyond thrilled. And guess what, so were our Buyers that found the House several weeks later and fell madly in love with it, they even said they finally found their "forever vacation home". This beautiful love story would not have been possible without amazing job that Corinne and her team did. Thank you so so much!!!
Olga  Kaplan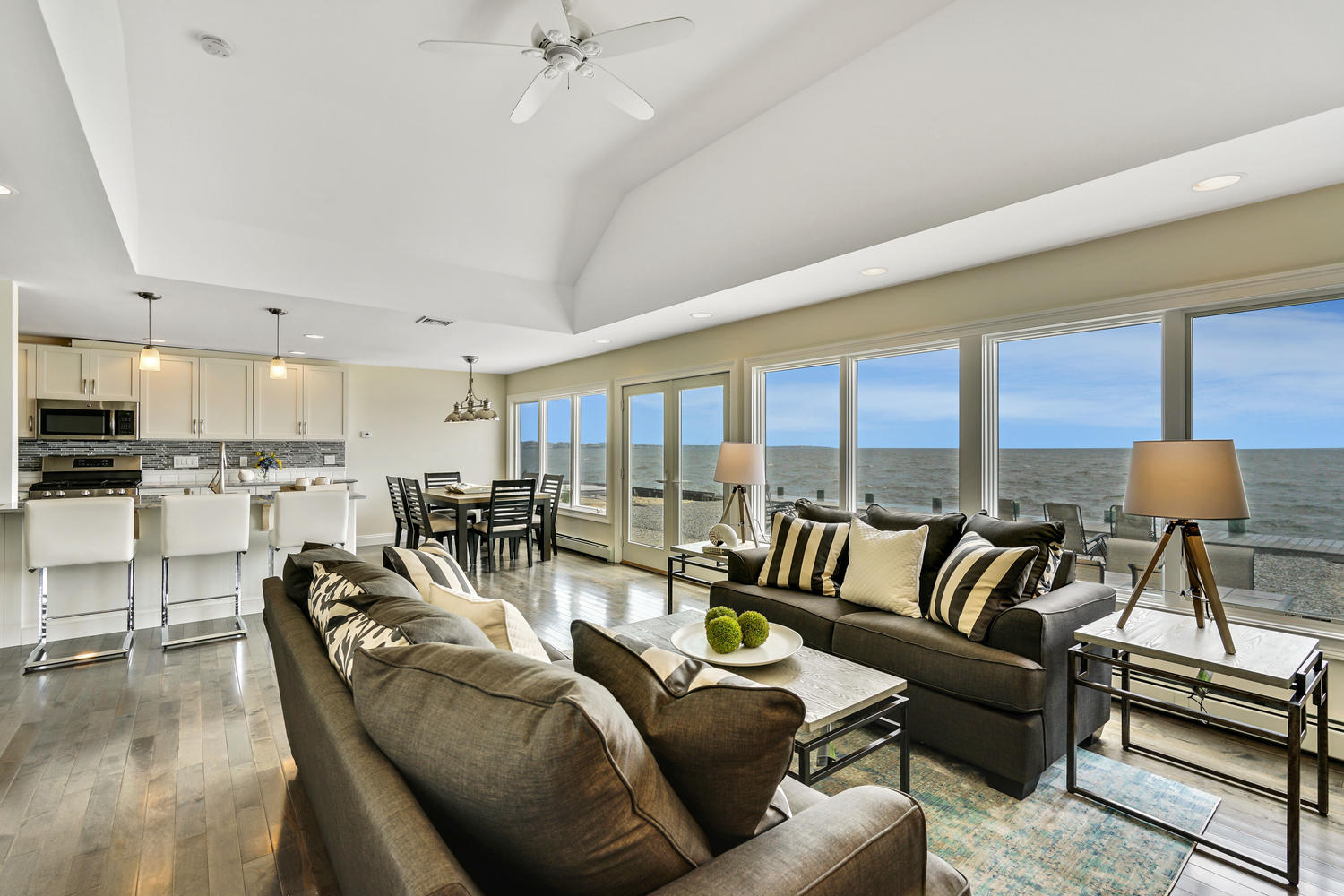 Oasis
Harmonizing Homes was a pleasure to work with. Charles and Corinne are consummate professionals who went above and beyond to turn my dreary bedroom into a contemporary oasis that can be featured on any home design magazine. They were always available to answer questions and come up with creative solutions. They also work with very knowledgeable and professional contractors. I would highly recommend this team to anyone who wants to spruce up any room in their home. Their design sense and attention to detail is impressive. J. Evens Shrewsbury NJ
Urban Beach
Working with Corinne and Charles was a great experience. They totally understood the look I was trying to accomplish, "urban beach". Moving to a high rise and downsizing was traumatizing but it went so smoothly with the assistance of the Harmonizing Homes team. I would recommend them to anyone. Also, I would definitely use them again. It was a pleasant , easy, working relationship with absolutely No Pressure.  Pat Suriani, Asbury Park NJ
Aberdeen Staging
Corinne Kass, with Harmonizing Homes LLC, was initially hired to stage our home for selling. But half-way through the process our new home purchase plans fell through. We decided to continue with the "staging" and "decluttering" process. Corinne did not disappoint. She rearranged pieces in a very creative way, suggested ways to use existing pieces, and incorporated new accessories that added dramatic visual appeal. We wound up with a very clean and simple attractive look. I would recommend her to anyone looking to stage their home for sale or to improve the look of their home.  Maria Dumbra
Staging in Atlantic Highlands
We could not be happier Harmonizing Homes! They made our home look like a model home. We are now questioning moving because our house looks so good 🙂 They were great to work with and very efficient; staging was done in less than 6 hours. We recently held a Broker Open and every Broker said our home was the nicest house they visited all week! We highly recommend Harmonizing Homes for any interior design work you may want to do with your home. If you're selling and plan to stage, using them is a MUST!
Ralph Vuono
Holmdel Staging
Harmonizing homes did a beautiful job staging my home with the use of furniture and accessories they brought in to match our decor. They also did a great job using our own furniture and accessories by moving them around rooms to recreate a new look in our home. They got our style perfectly and added an eye catching effect to the rooms that photographed beautifully and gave our house that WOW factor.  Danielle Voldi